Materials Needed:
Popsicle Stick
Water Bowl
Rolling Pin
Plastic Wrap
Unicorn Shape Cutter
Acrylic Paint
Paint Brush
Rainbow Colored Yarn
Glue
Tape
Scissors
Iridescent Glitter
Step 1
Preparing The Clay
Roll:
Carefully remove the clay from the package.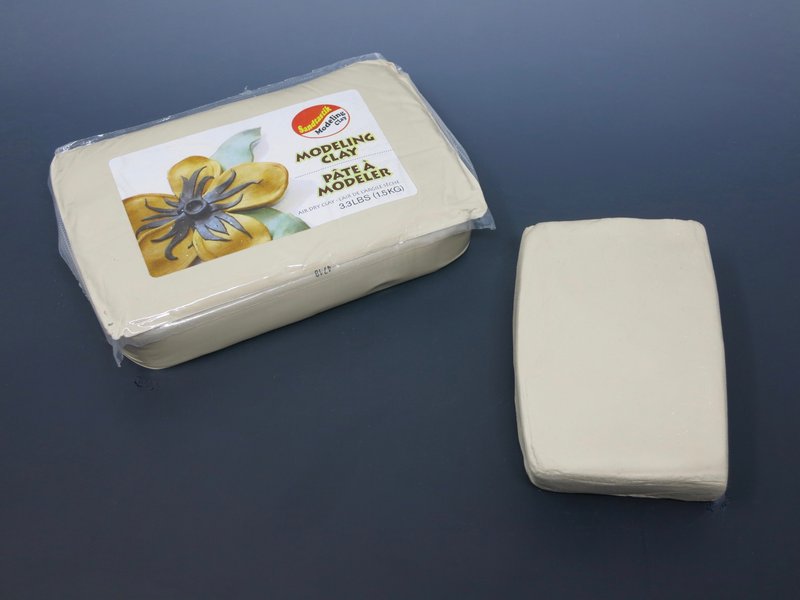 Cover the clay with plastic wrap. Lightly smooth out any bumps in the clay with the rolling pin.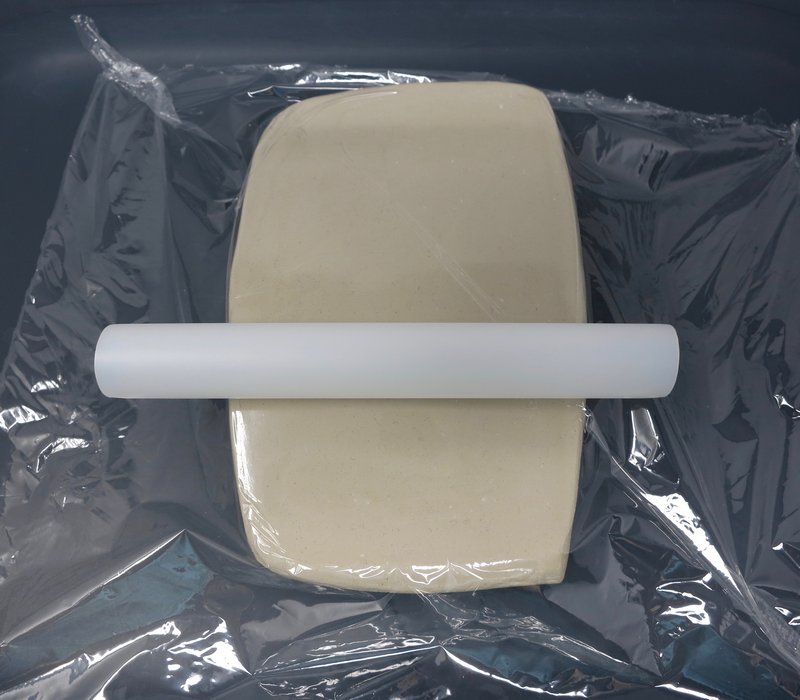 Keep the clay as thick as the shape cutter.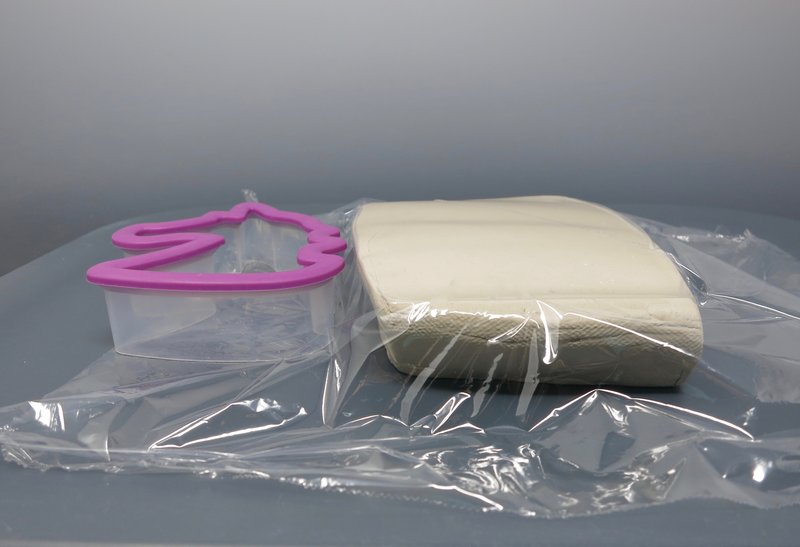 Step 2
Shape
Firmly press the shape cutter into the clay.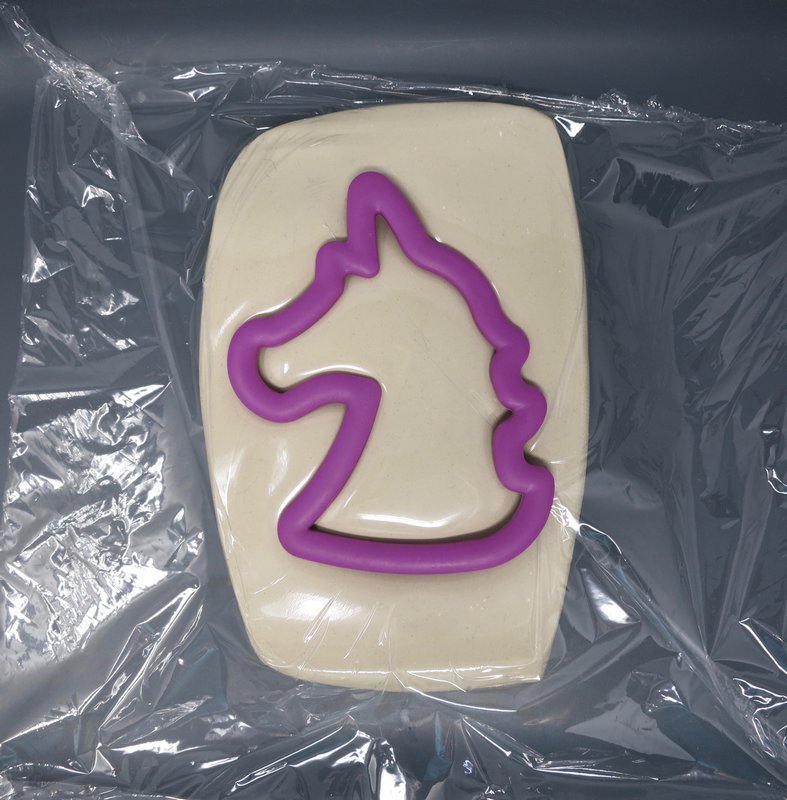 Remove the excess clay around the shape cutter.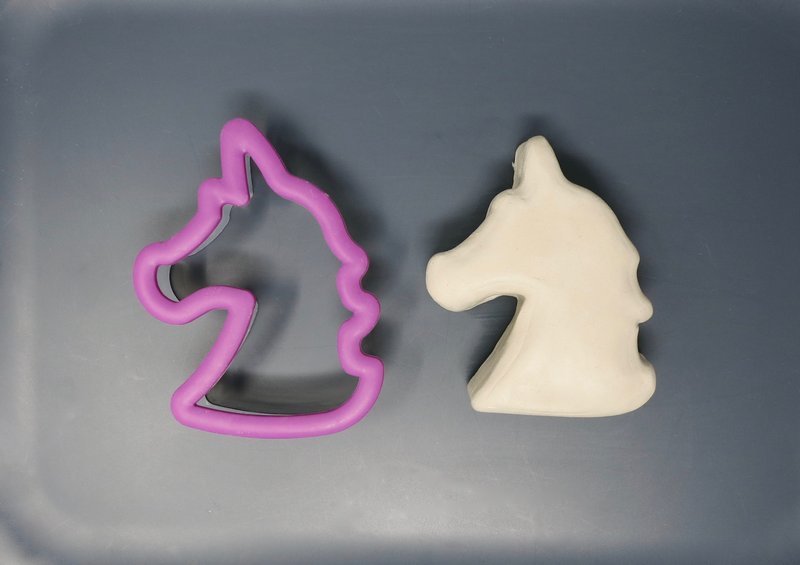 Smooth any rough edges with a little bit of water.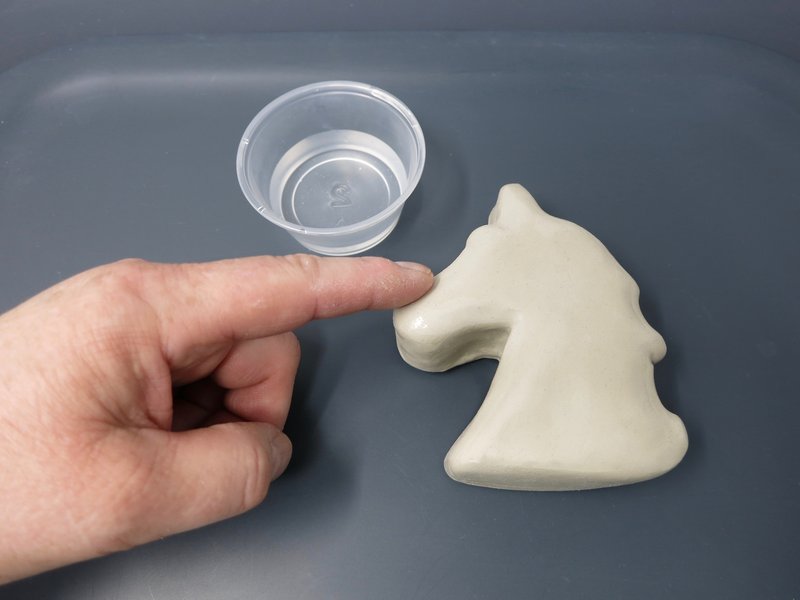 Step 3
Indent
Press the side of the popsicle stick into the clay to mark the mane, muzzle, and horn.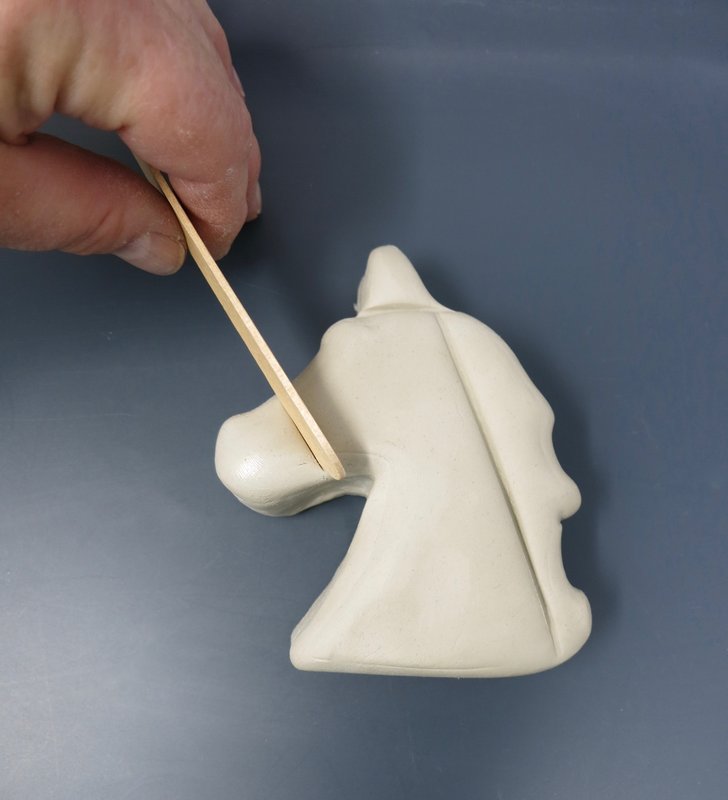 Step 4
Horn
Pinch the clay at the top into the form of a cone.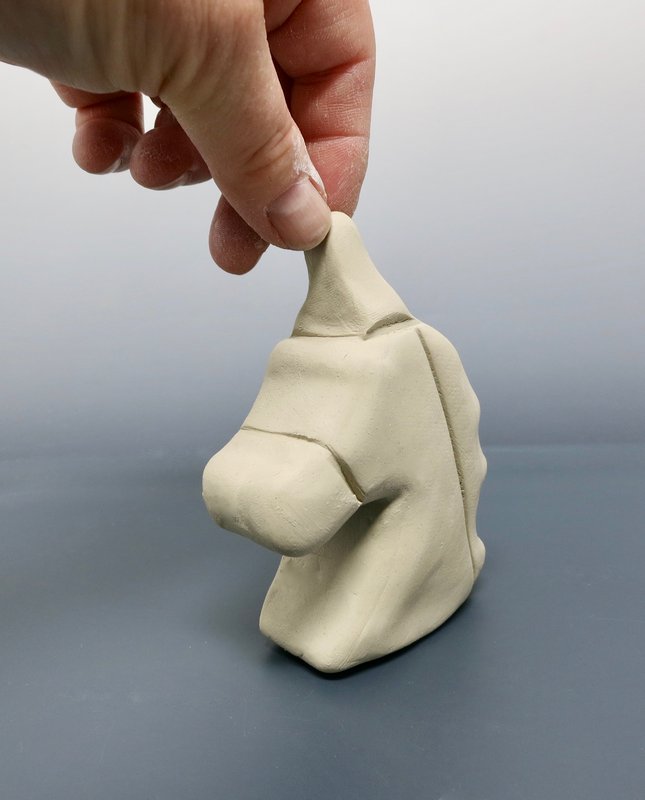 Indent lines into the cone.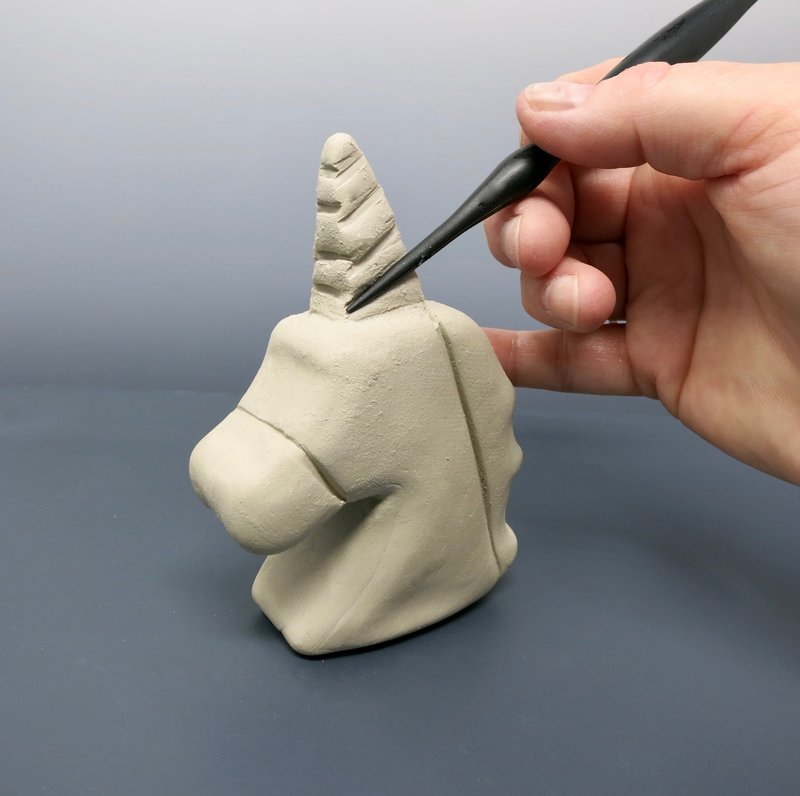 Step 5
Mouth
Cut in the mouth with the knife tool.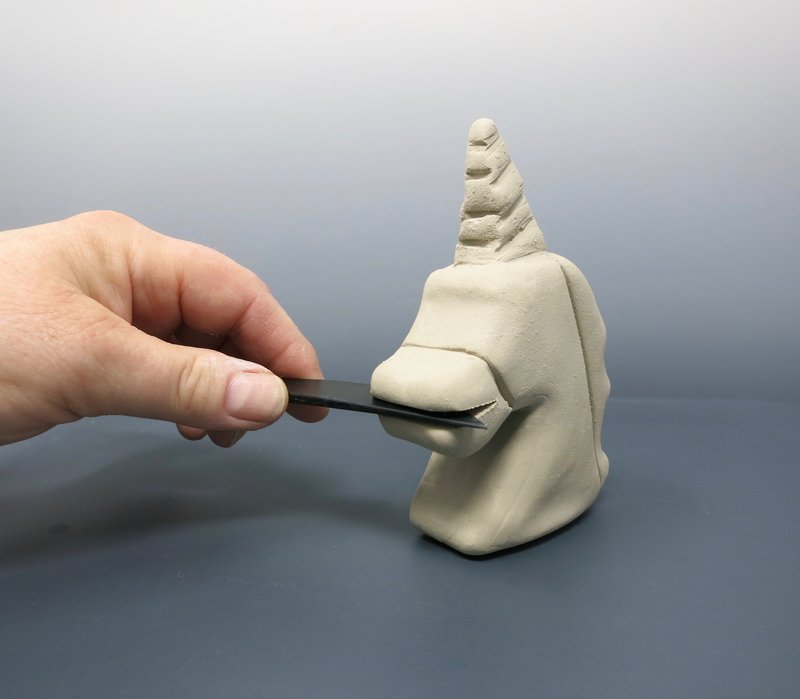 Step 6
Nose
Indent the nostrils with the stylus ball tool.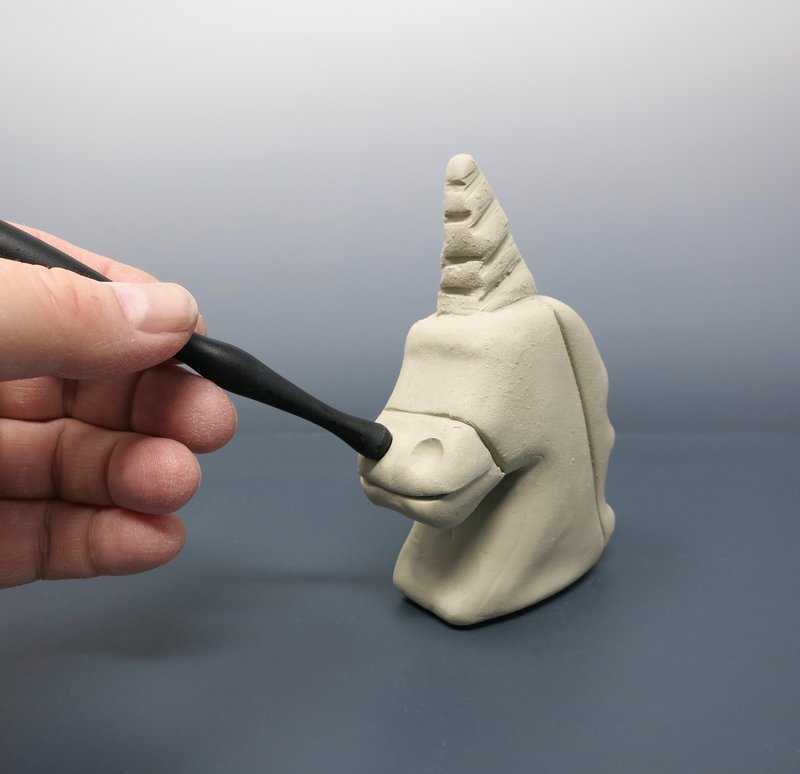 Step 7
Eyes
Add or draw in the eyes.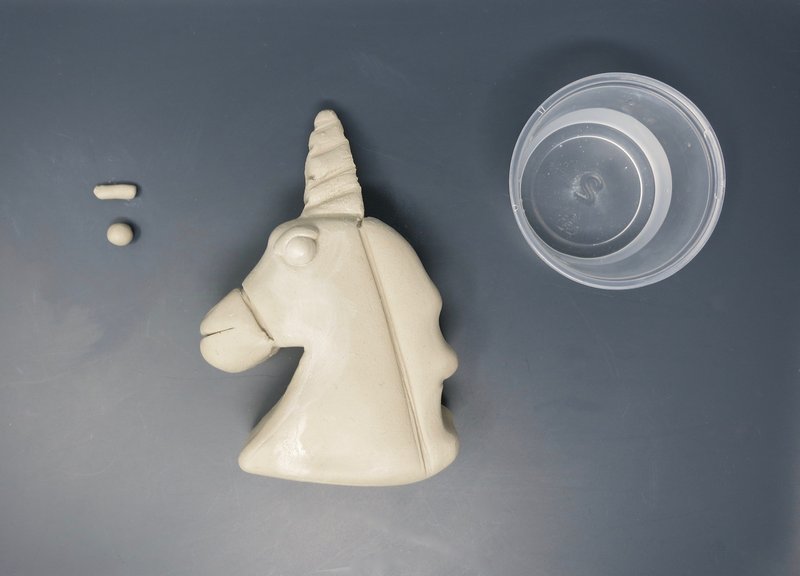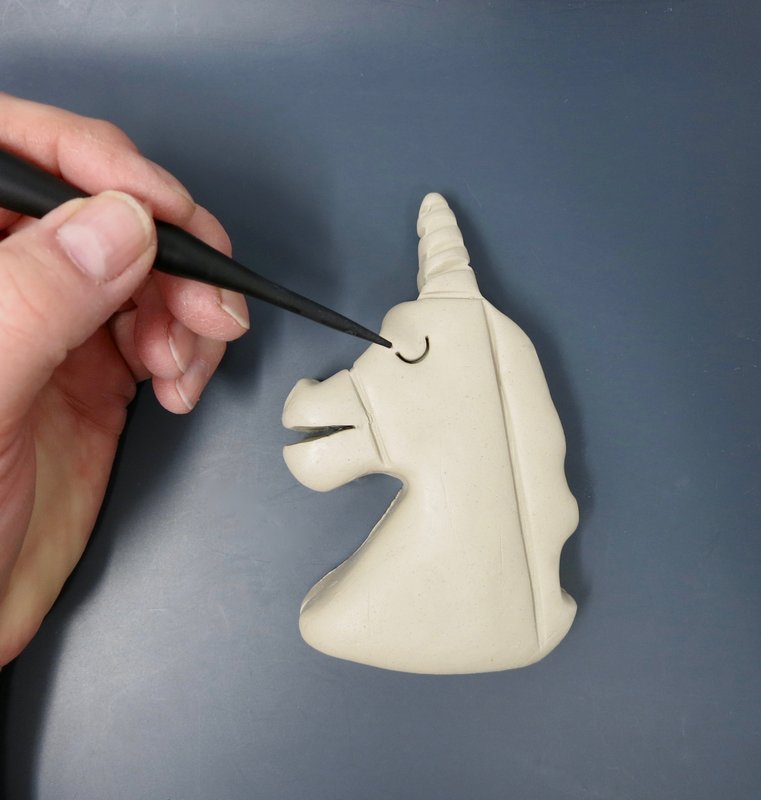 Step 8
Ears
Shape two small cones out of clay and attach them on either side of the unicorn's horn.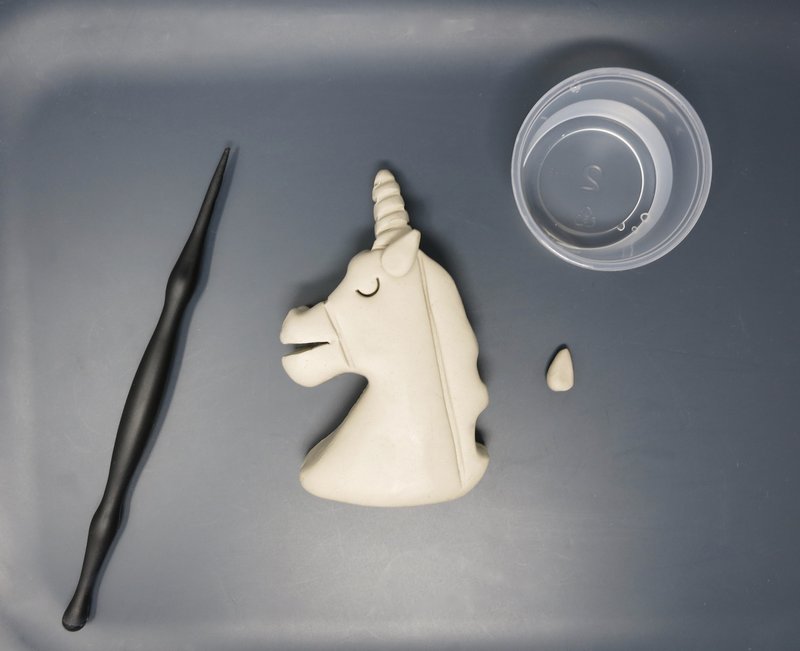 Step 9
Slot
Insert the ball stylus tool into the clay behind the unicorn's horn to create a slot that can be used for the unicorn's mane.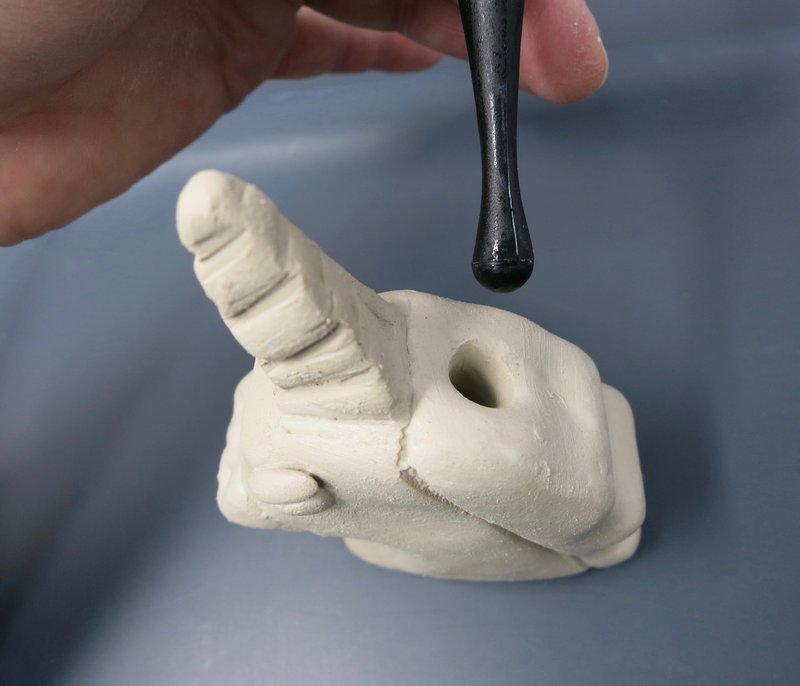 Step 10
Dry
Allow the clay to dry for 24 hours before painting.
Step 11
Paint
Paint the sculpture with acrylic paints.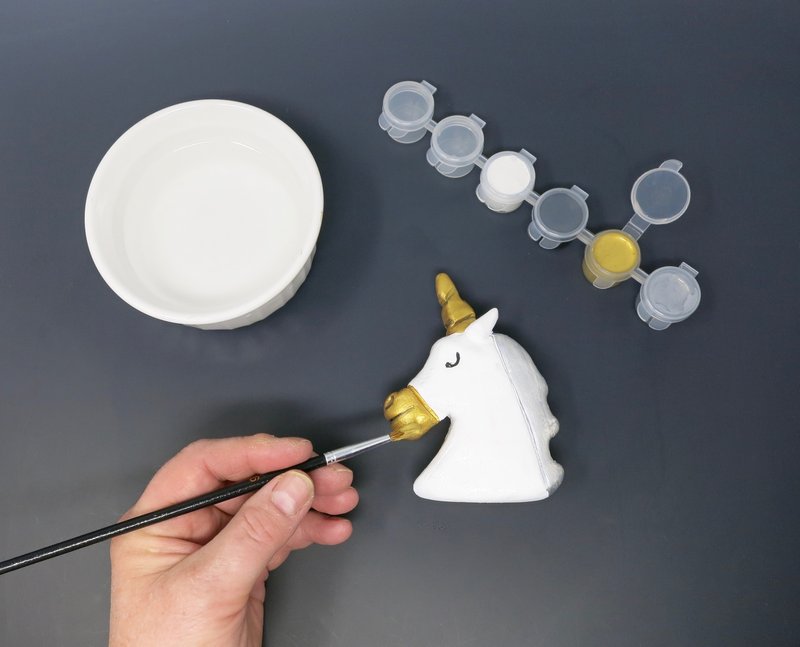 Step 12
Glitter
Apply glue to the unicorn's horn and sprinkle with iridescent glitter to give it a
magical touch.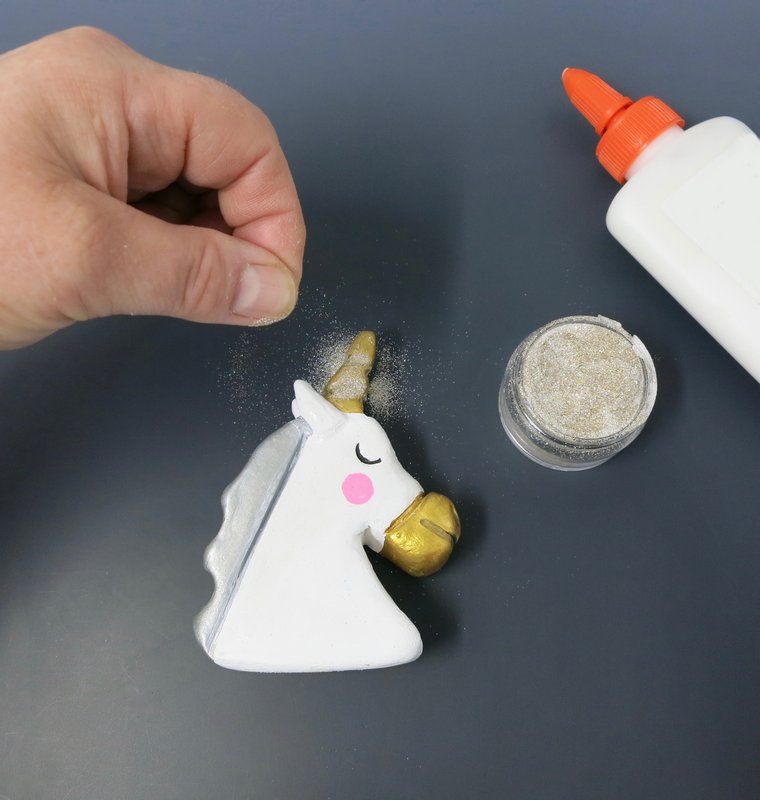 Step 13
Mane
Tape the ends of the rainbow colored yarns together. Insert the yarn into the slot
created behind the unicorn's horn.