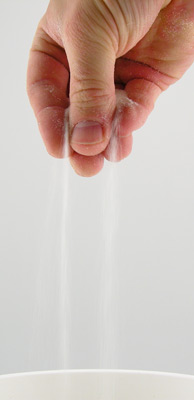 The following procedure done periodically will ensure SANDTASTIK® as a clean and safe sand along with extending its usefulness as an ideal play medium:
1. In any container, fill 1/2 full with Sandtastik® sand.
2. Place container in sink and let running tap water pour gently over Sandtastik®, allowing water to flow over sides of the container and down the drain, while agitating sand with hand to free any foreign particles in Sandtastik®.
3. Once the sand in the pail has been thoroughly rinsed, pour off excess water and return wet sand to play box. Let dry with cover off.
4. Repeat this procedure whenever you are aware foreign particles have been introduced to Sandtastik® or if an odor exists.
You are now ready to continue enjoying Sandtastik® sand!
Downloadable instruction sheet: How To Clean Sandtastik Play Sand.pdf