Sand Art Party Decor
By Marisa Pawelko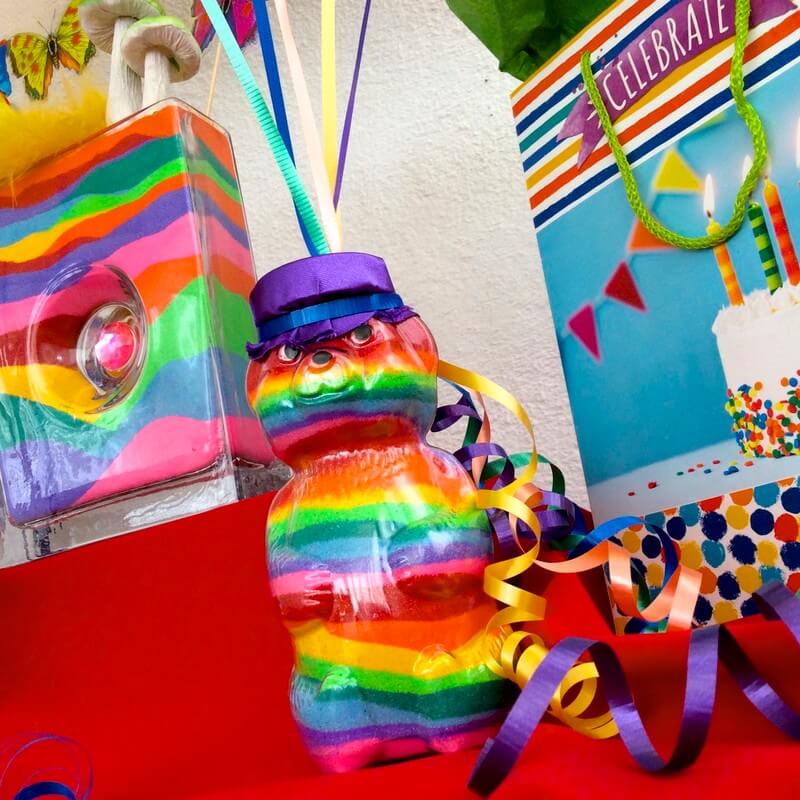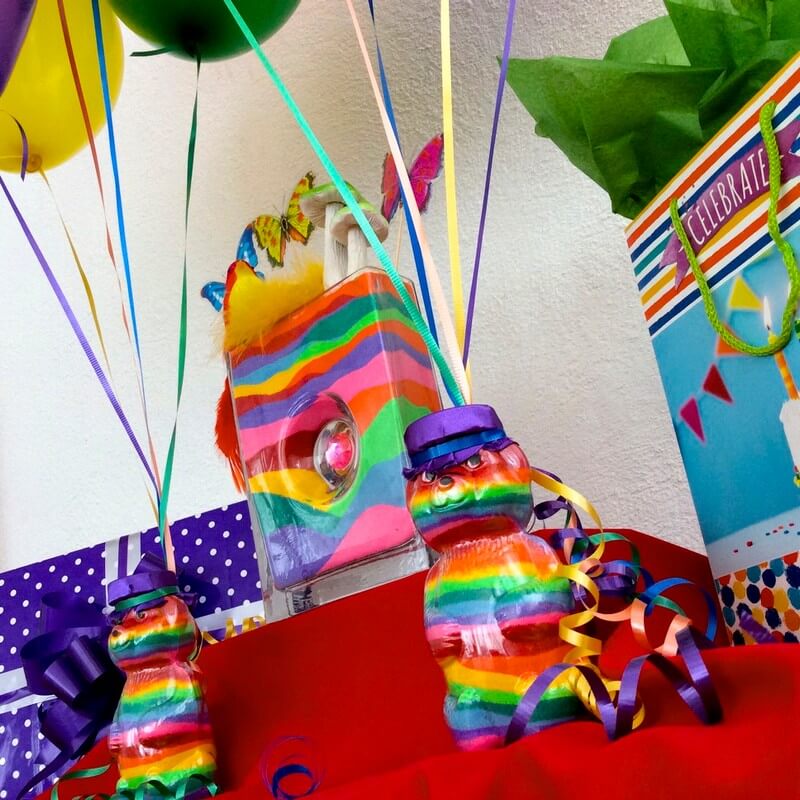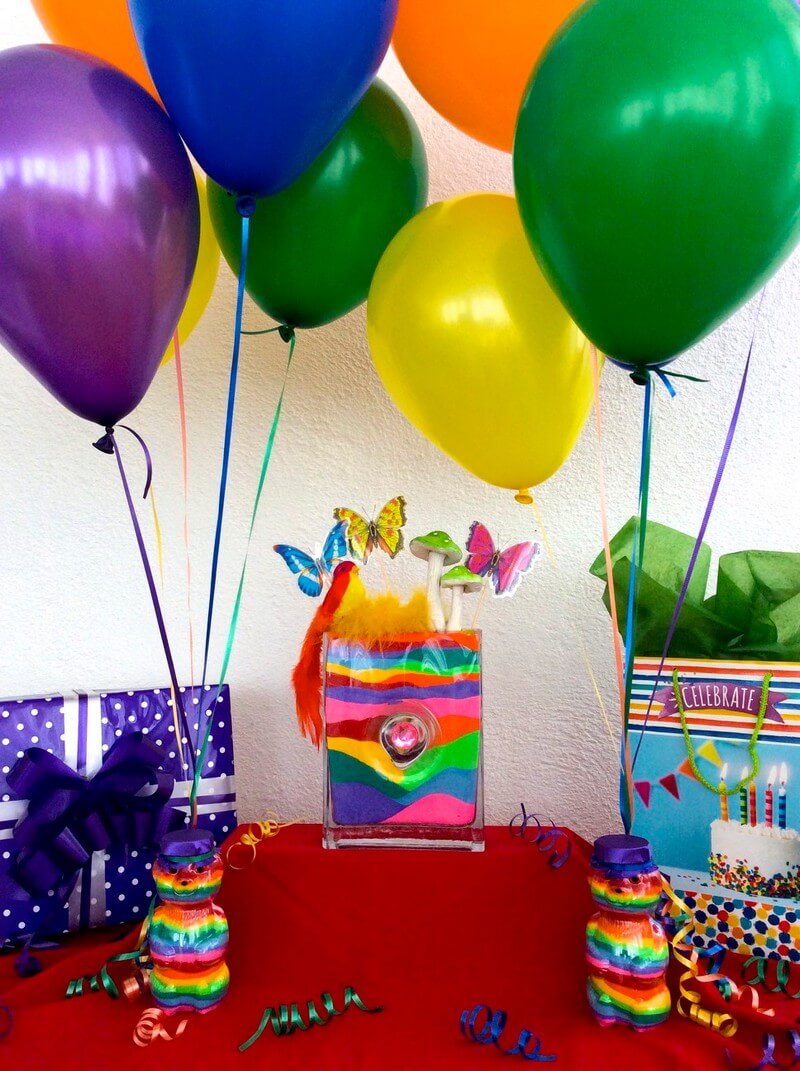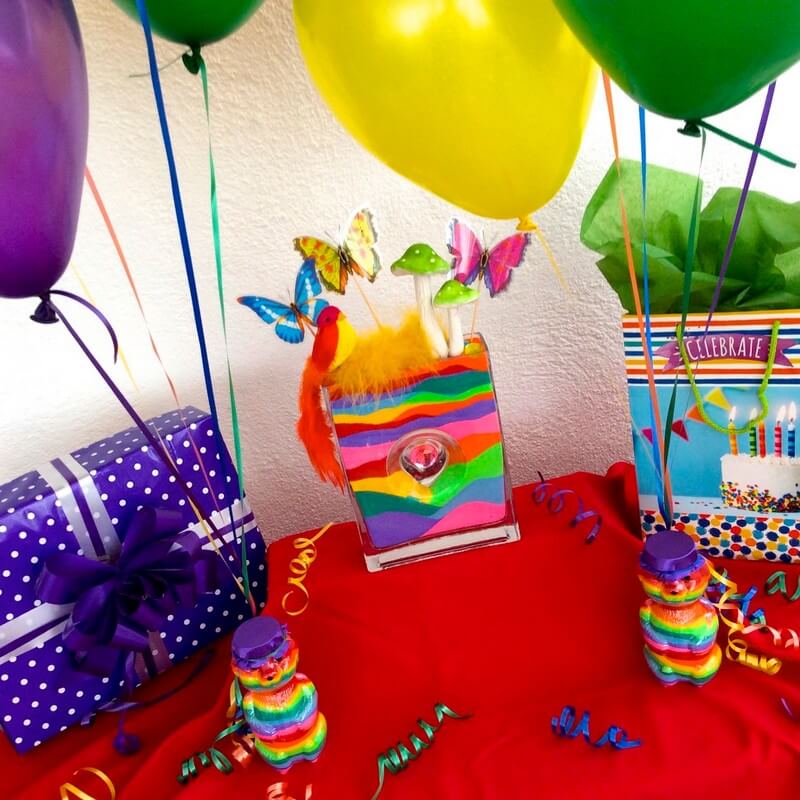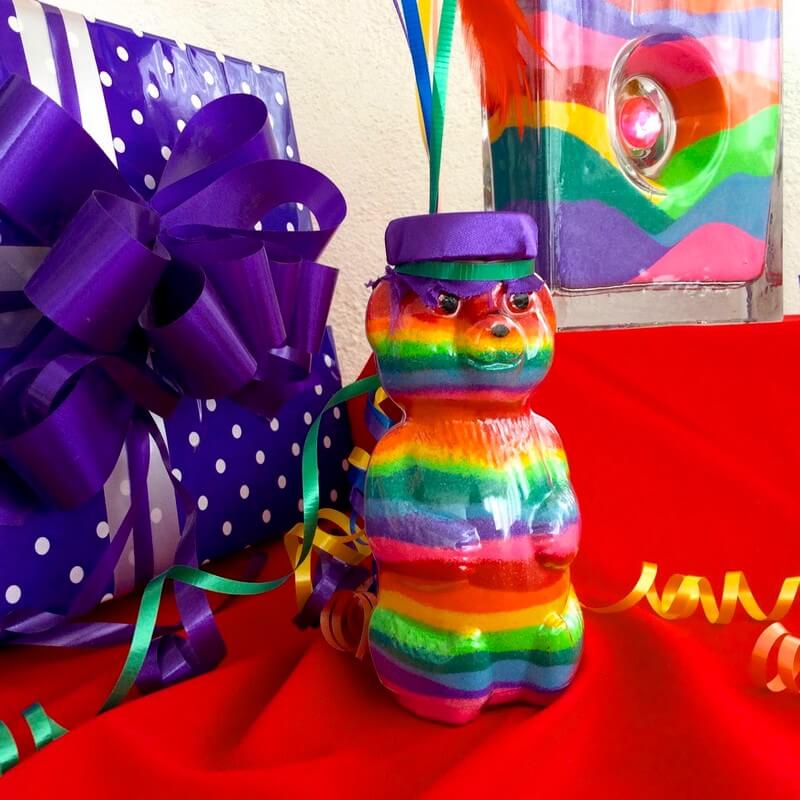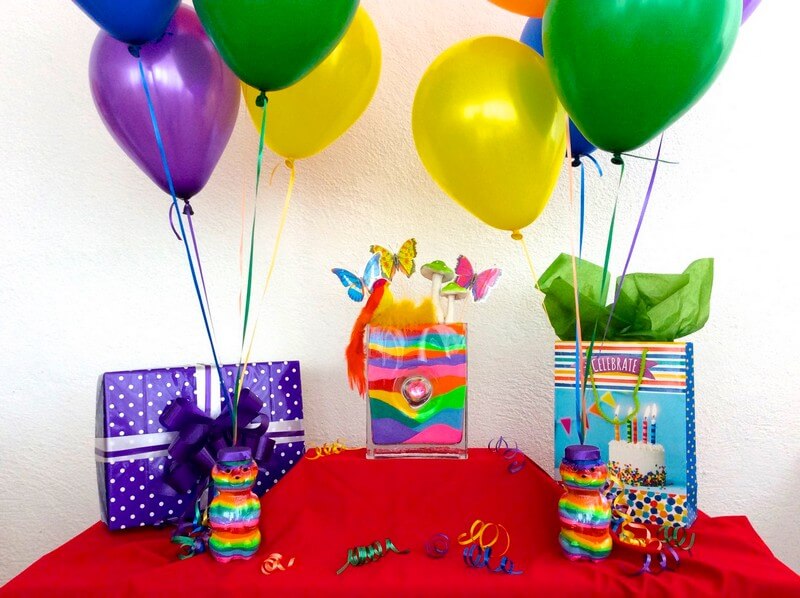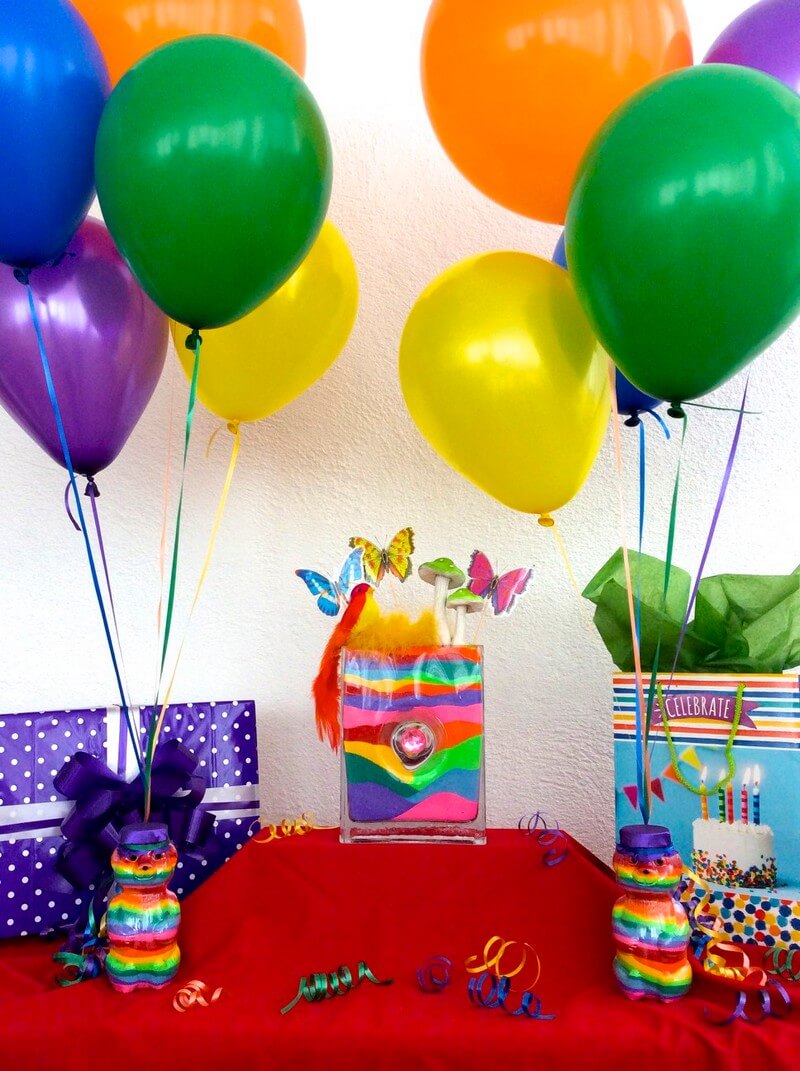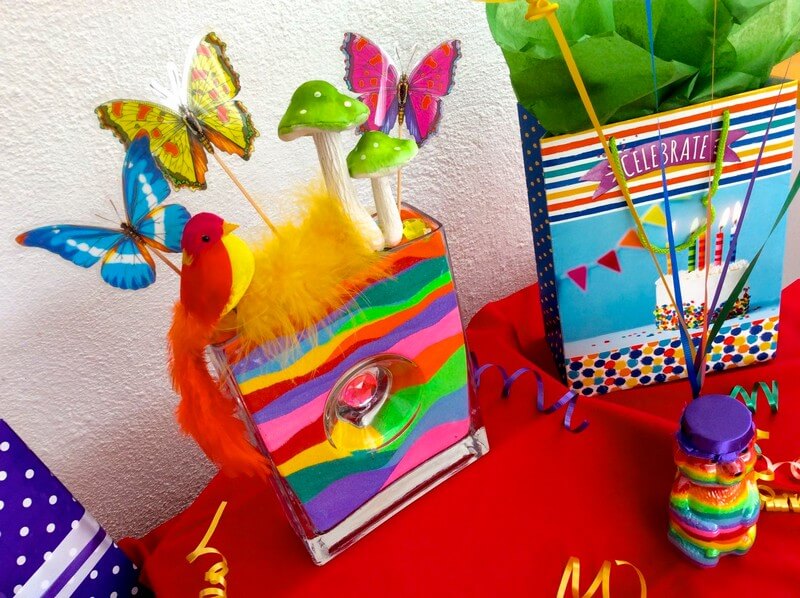 Summary:
Sand art itself is an awesome creative party activity, but did you know that you can also make amazing custom party décor using sand art too?! Customize centerpieces and balloon weights with Sandtastik Classic Colored Sand to coordinate with the party theme or color scheme. Experiment with different bottle shapes and containers to create your own customized party tablescapes! Makes a beautiful keepsake memento for the birthday boy or girl!
What's Needed:
Sandtastik Classic Colored Sand
Sandtastik Honey Bear Sand Art Bottle
Sandtastik Glass Unity Vase
Glue
Scissors
Fabric
Helium Balloons
Rubber Bands
Floral Picks
Optional: Funnel, Gems & Glue Dots
Steps:
1) Select the Sandtastik Classic Colored Sand and containers to suit your party décor. Carefully fill the container with layers of Sandtastik Colored Sand. You can do thin layers, thick layers, wavy layers, angled layers and more. Feel free to play around and make it your own! If the opening to your container is narrow, or you'd like to try out more intricate layered designs, use a sand art funnel.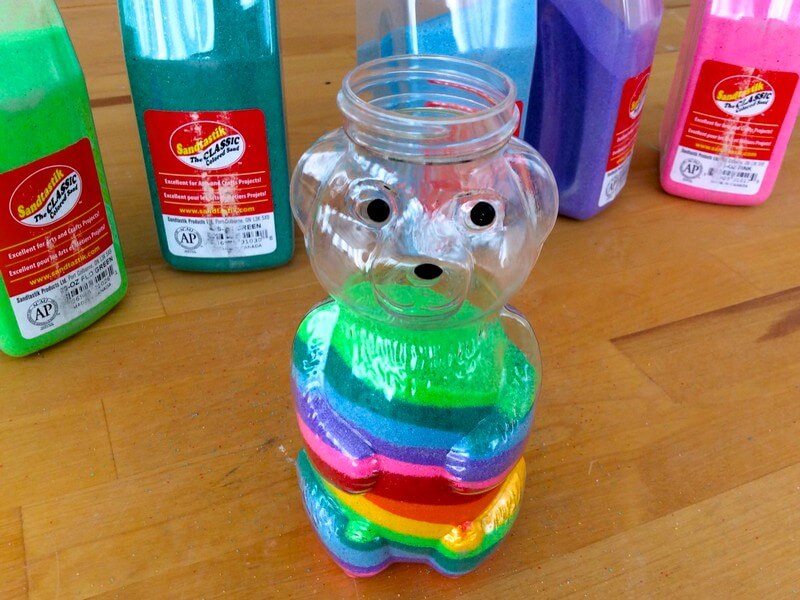 2) Once you've filled the entire container with sand, pack it down tightly and screw and glue the cap onto the container for a nice secure fit.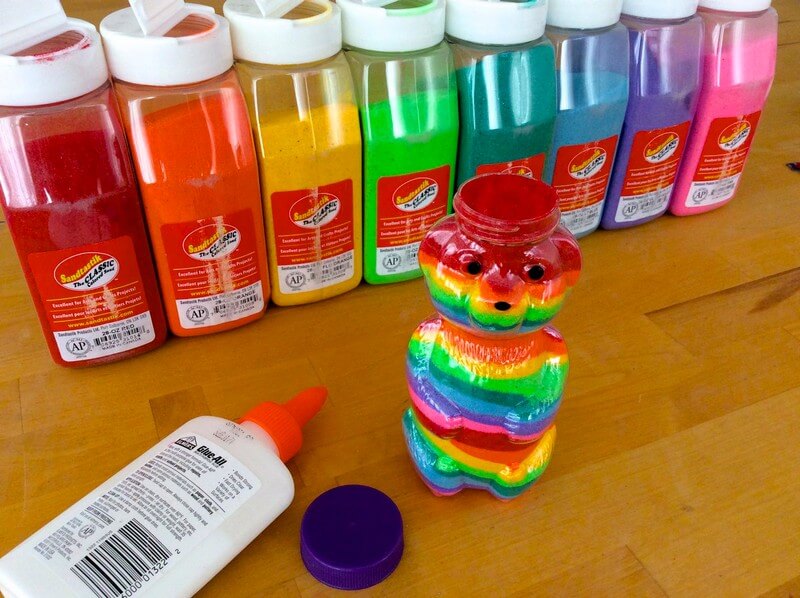 3) Next cut a disk of fabric in the color of your choice. Use a rubber band to secure the fabric in place over the jar top.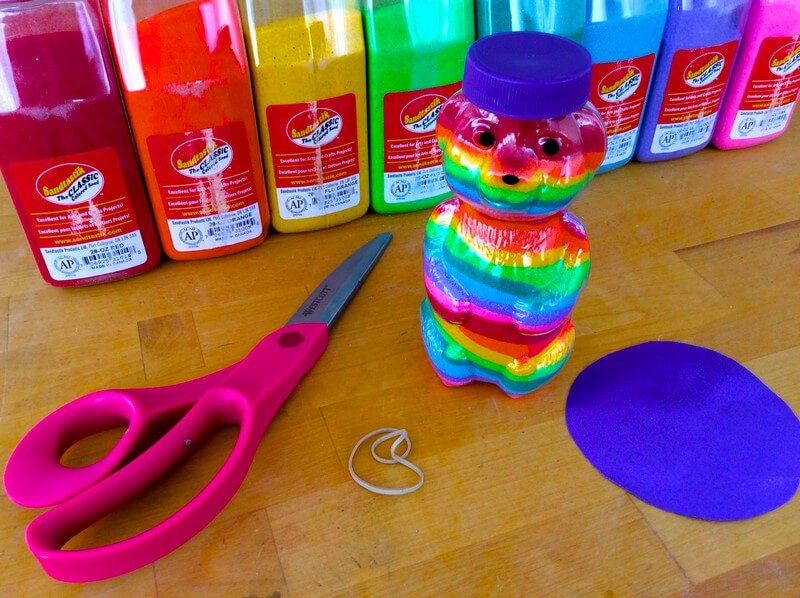 4) Repeat this process until you have created all the balloon weights for the party.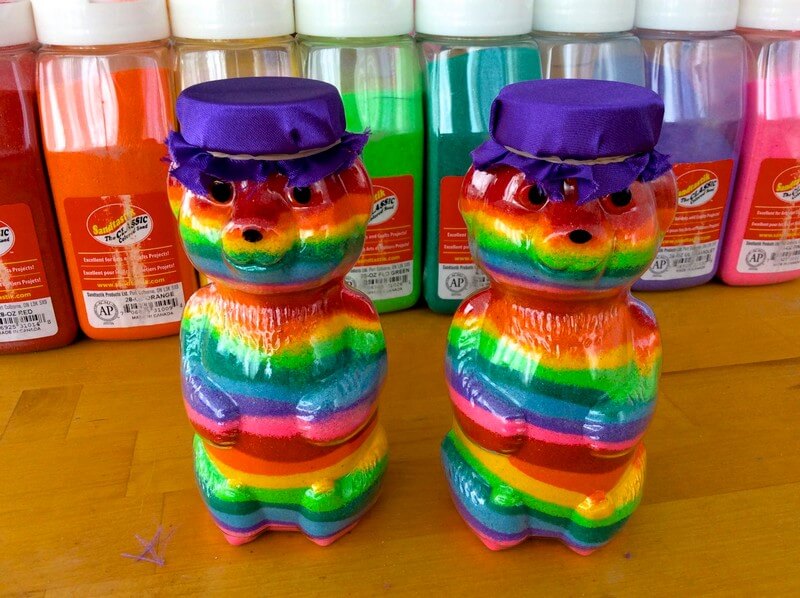 5) Tie bunches of helium balloons to the balloon weights, securing in the back with a knot.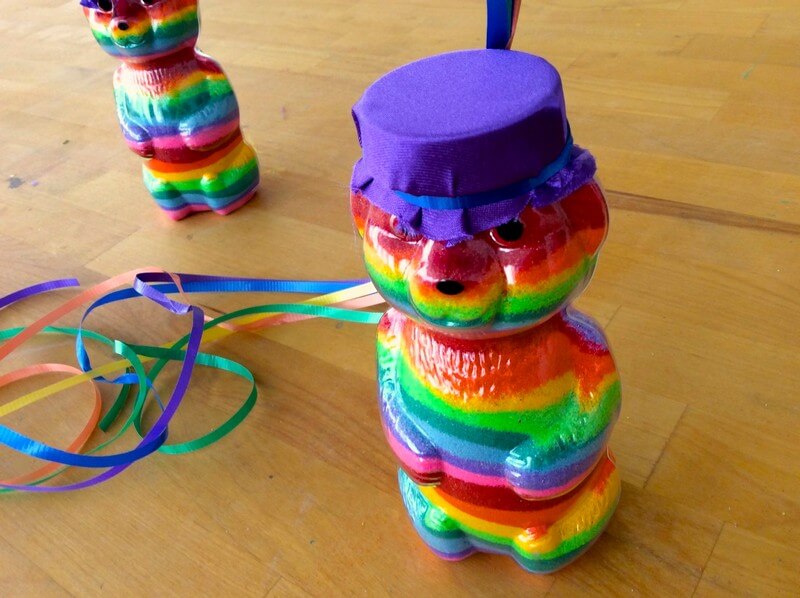 6) Curl the excess ribbon in the back with a pair of scissors.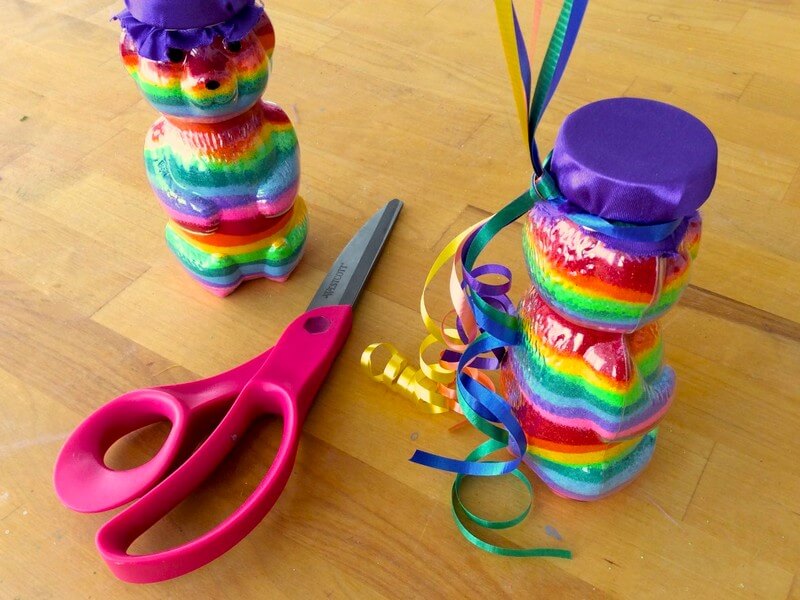 7) Now you are ready to begin working on the centerpieces! Fill a Sandtastik Glass Unity Vase (or the container of your choice) with layers of Sandtastik Classic Colored Sand.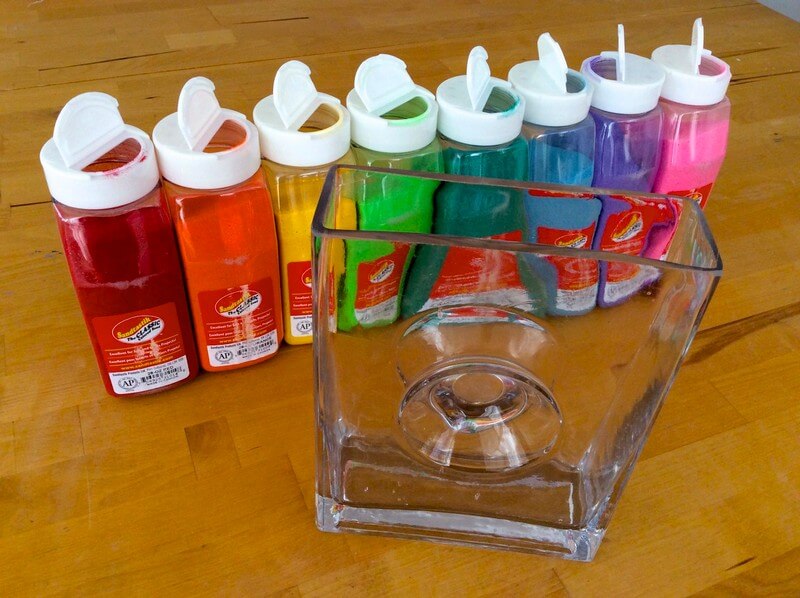 8) Get creative filling the container in your own unique way. The creative possibilities for sand art are endless!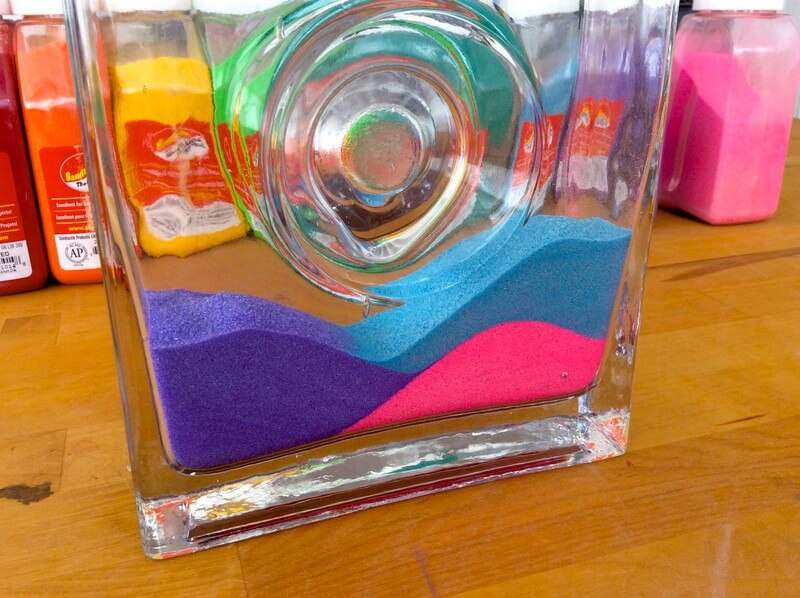 9) Once you've completely filled the container you are ready to add your embellishments.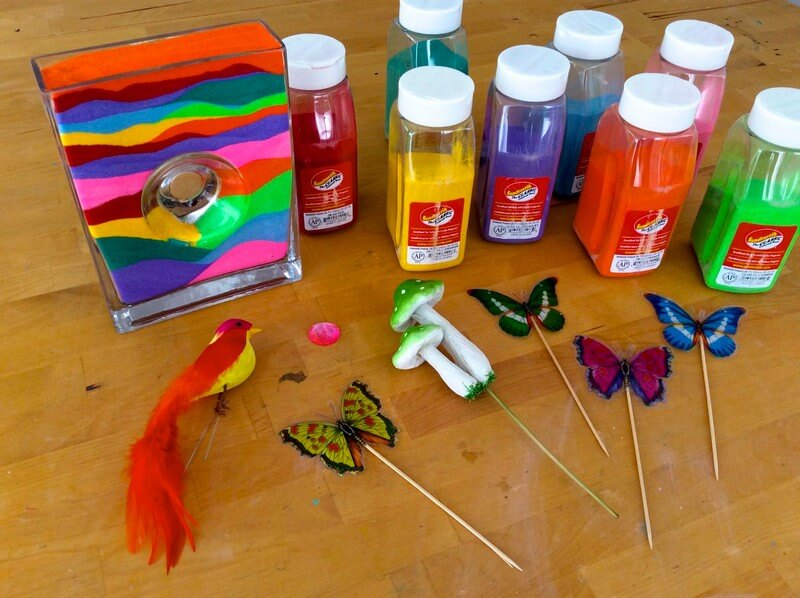 10) For this centerpiece we secured a gem in the center of the unity vase with a glue dot, but feel free to mix it up and further embellish the outside of the container to your hearts desire!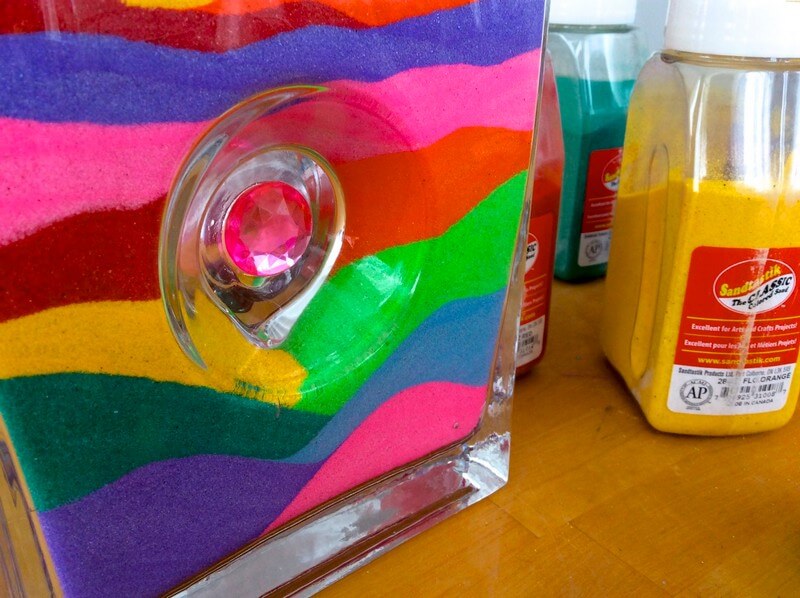 11) Arrange the floral picks in the sand to create a little scene on the top of the centerpiece. Now you are ready to set out your custom party décor and celebrate your amazing sand art skills!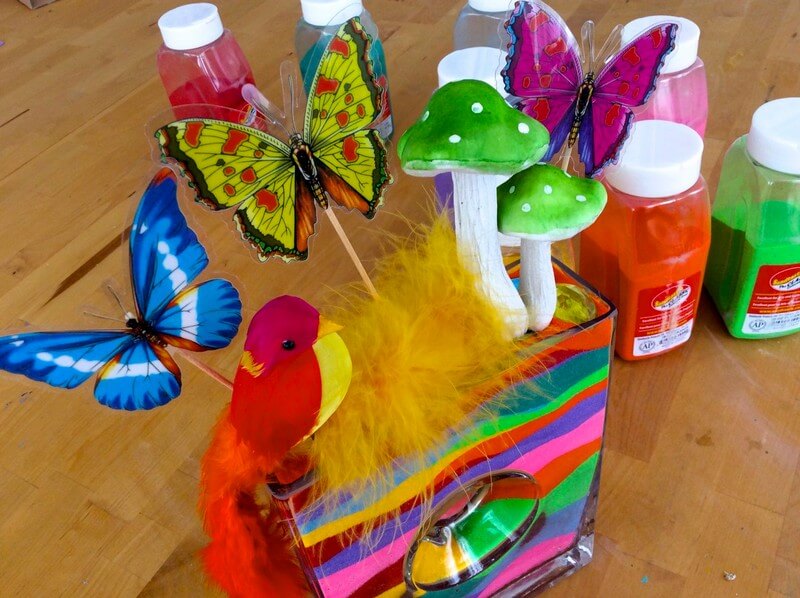 - ABOUT THE ARTIST -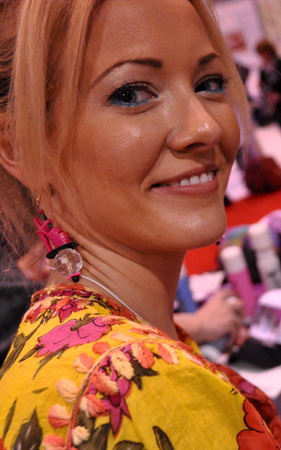 Meet celebrity crafter Marisa Pawelko, winner of the Craft & Hobby Association Indie Craft Contest and the host of "America's Next Top Crafter™". Armed with a formal education in furniture design, Marisa used her talents to design products for the gift, toy, fashion and accessories markets before turning her focus to the craft industry. In 2005, sparked with an idea to create a recycled baby memento-keeper out of one of her son's baby food jars, she founded Modern Surrealist LLC, which quickly developed an international following. Marisa enjoys inspiring crafters on her blog with thrifty project ideas for "upcycling" ordinary objects, into extraordinary custom creations! Her work has been featured by PBS, HGTV, Illinois State Museum and in countless exhibitions and high end boutiques around the world. Modern Surrealist LLC has been providing customers around the globe with individualized and fantastical gifts, crafts and accessories since 2004. Featuring eclectic themes that celebrate your individuality with humor and heart!