Pet Paw Keepsake Shadow Box
By Marisa Pawelko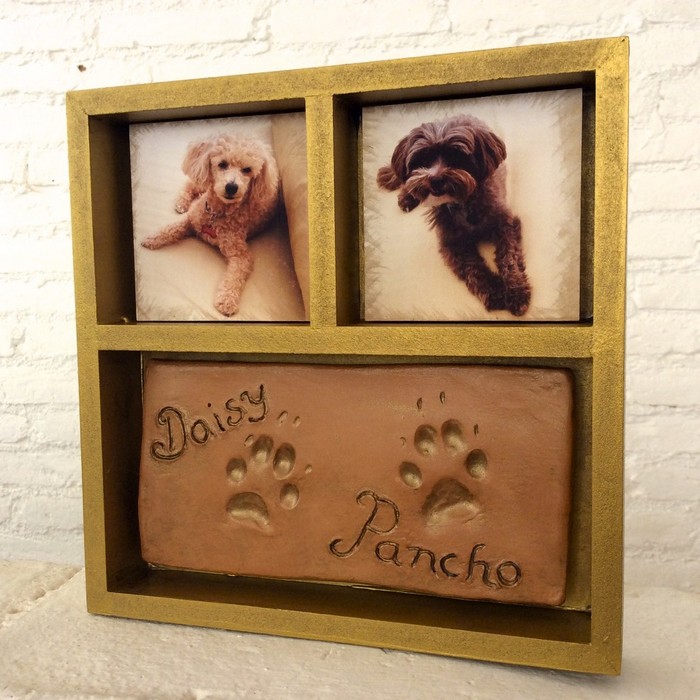 Summary:
Commemorate your beloved fur babies with this elegant shadow box, featuring photos and paw prints of your canine or feline friends! Makes a perfect sentimental addition to your home or office decor!
What's Needed:
Blank Shadow Box

Craft Paint

Decoupage Sealer

Paintbrush

Foam Core

Pencil

Hot Glue Gun

Paper Towel

Photos of Your Pets

Paste

Hobby Knife & Cutting Mat
Begin by measuring the openings of your shadow box. The shadow box we used for this project features two small openings and one large opening. Feel free to choose the shadow box that best suits your needs. You may also choose to incorporate other pet mementoes such as collars, dog tags or doggie barrettes!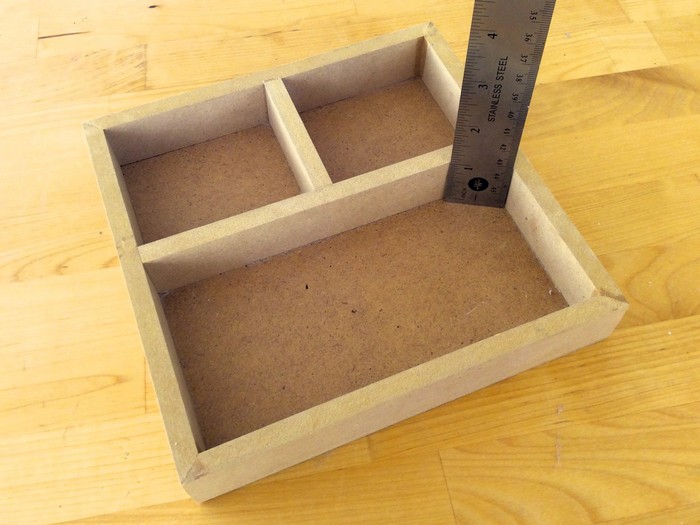 With the Clay Roller Kit, roll out a slab of Sandtastik Air Dry Modeling Clay.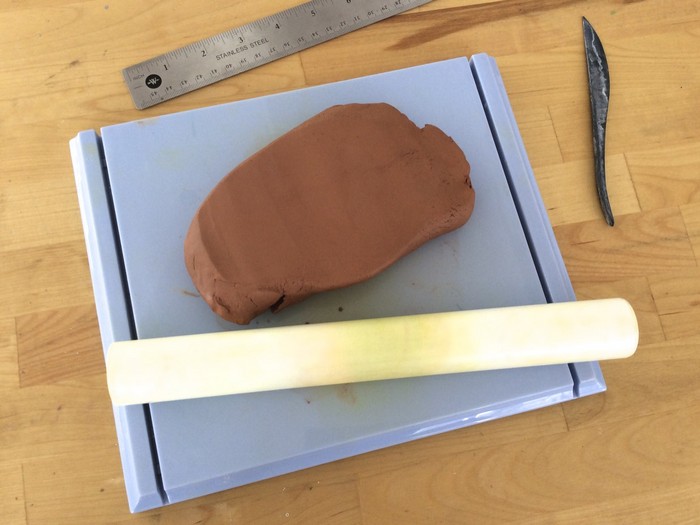 Roll out a slab of clay to create a hand cut tile that is slightly smaller than your opening. An easy way to do this is to press the shadow box opening into the clay creating a guideline as shown.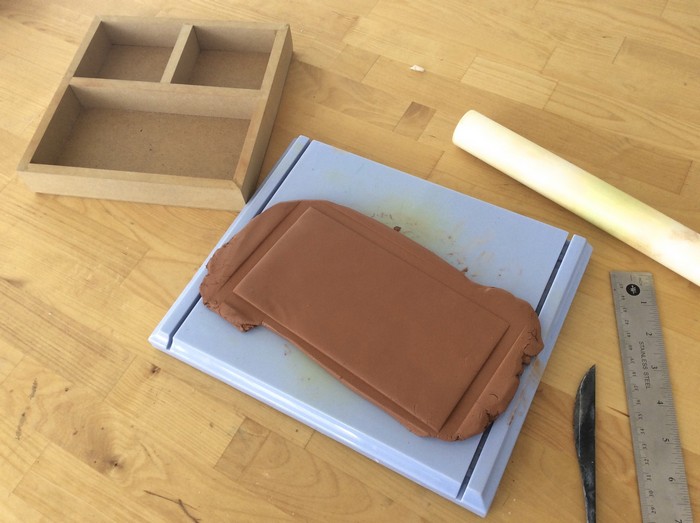 Next trim the slab to size using the knife tool from the Sculpey Clay Starter 3 Piece Tool Kit.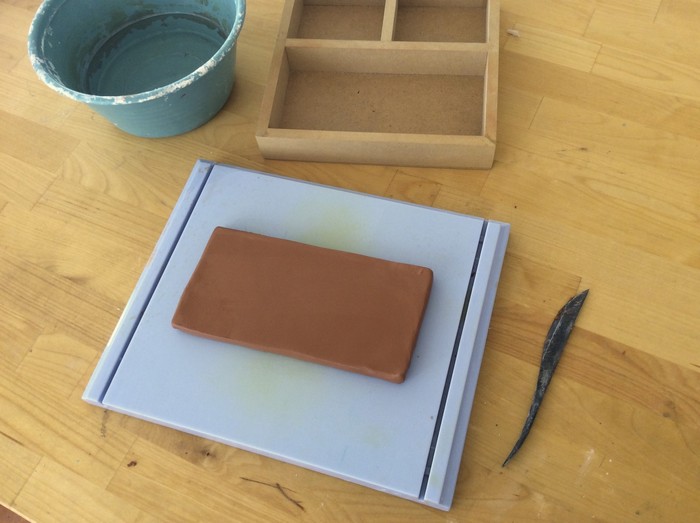 Now for the fun part! Firmly yet gently press your pets paw print into the clay.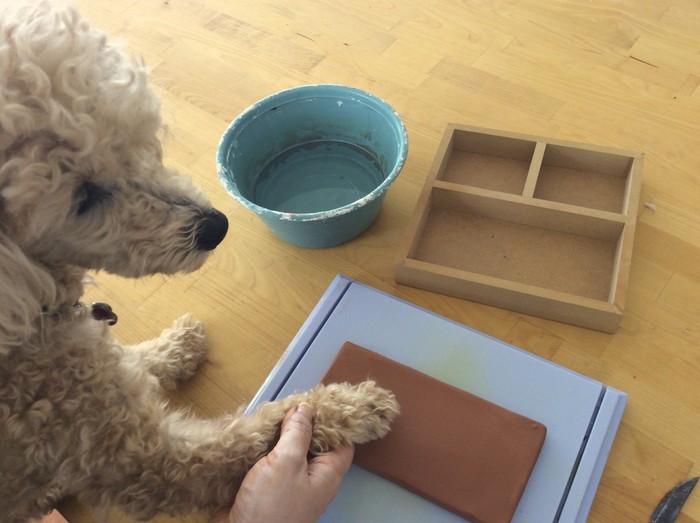 For a dual pet memento as we've created here, add a second paw print to the clay.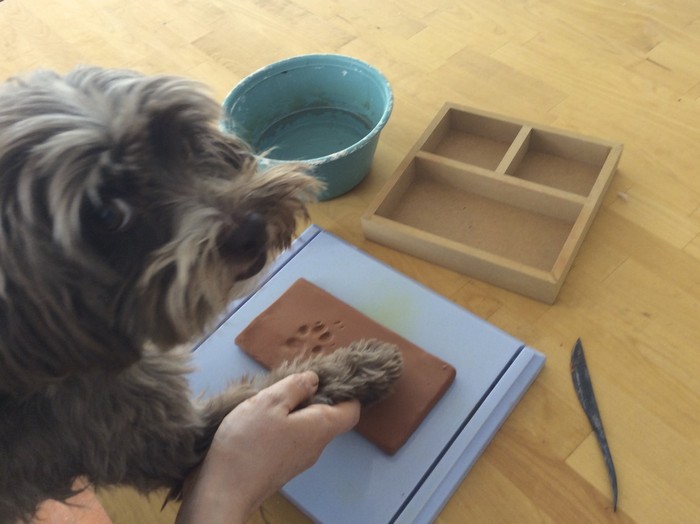 Be sure to reward your pets afterward with a nice treat and rinse away any excess clay that may be left on their paws!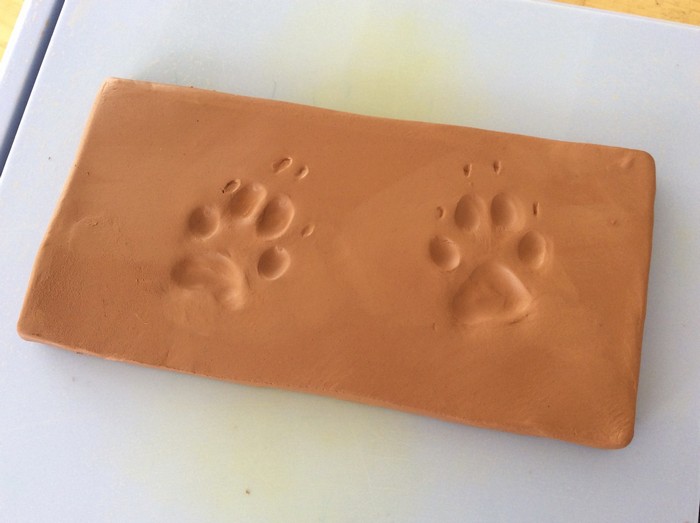 Next you are ready to begin adding the pet names! For this part we carved the pet names into the clay with a pencil. You could also further customize the tile by adding a favorite phrase or poem. Feel free to get creative and make it your own! Once finished, set the piece aside to dry fully.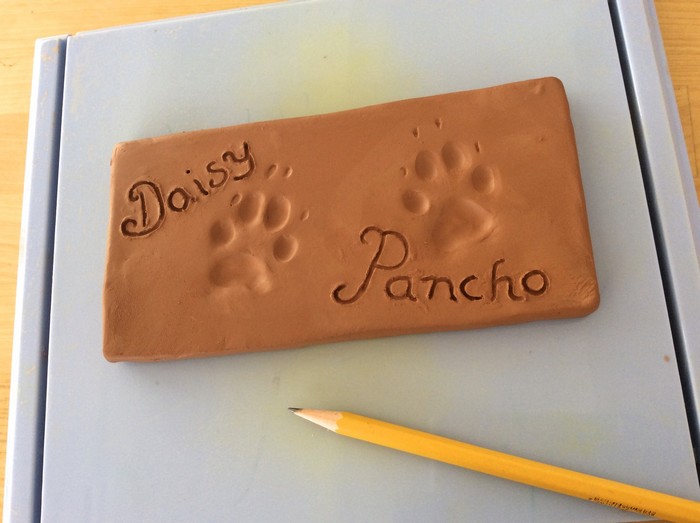 Paint the shadow box in your preferred color and set aside to dry. For this piece we went with a classic gold color.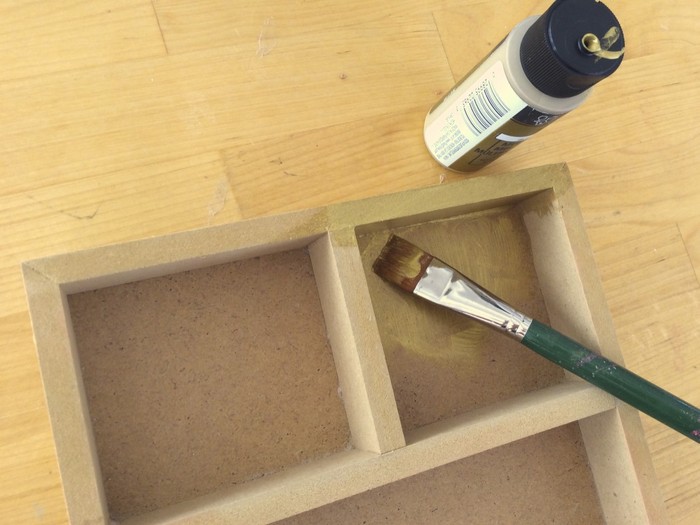 Next print out some pictures of your pets to fit the openings and mount them onto the foam core with some paste. Trim away any excess foam core with a hobby knife and cutting mat.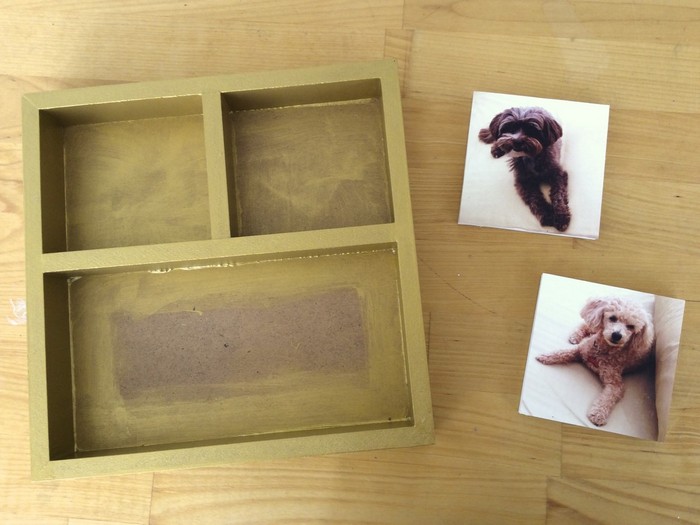 Once dry, seal the entire clay plaque with decoupage sealer and set aside to dry.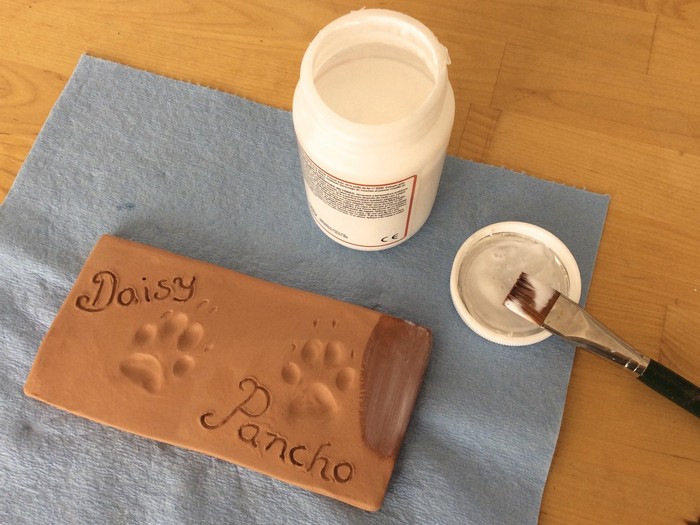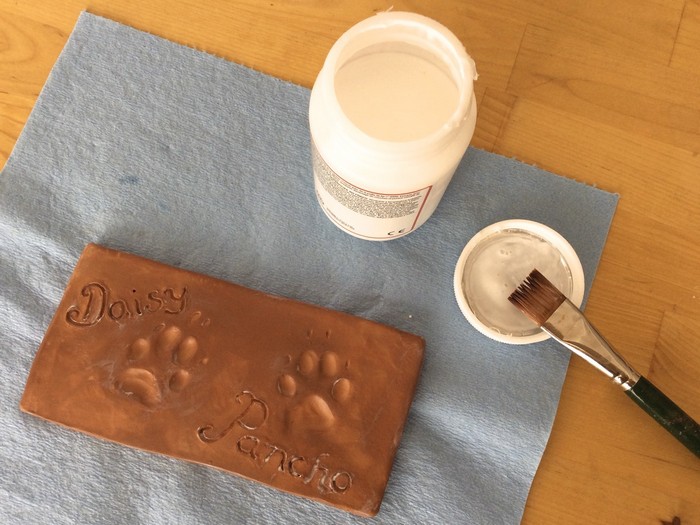 For a finished look, antique the edges of the shadow box and photos using a dry brush technique with a darker shade of craft paint.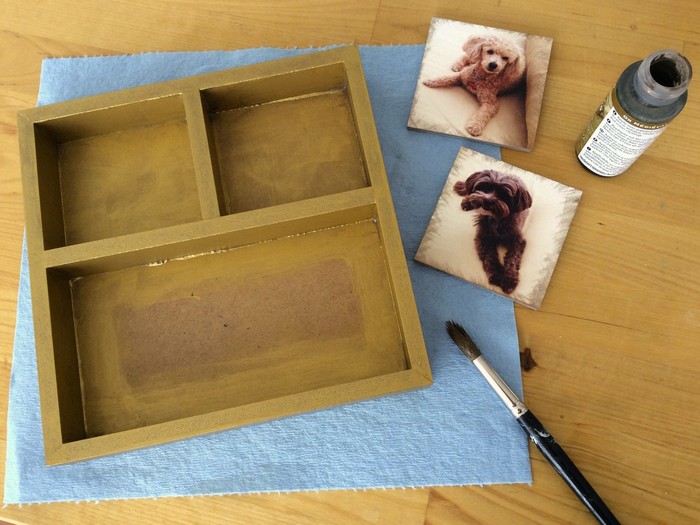 Use the same darker color to add definition to the imprinted designs on the tile. Brush the paint into the impressions then quickly wipe the excess paint away with a paper towel.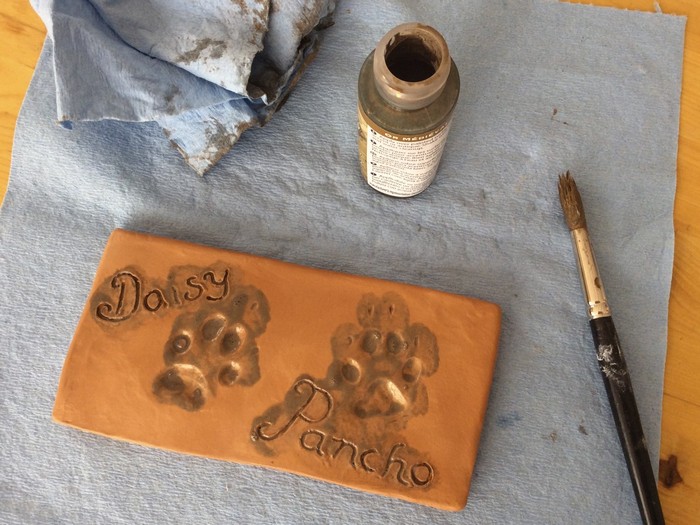 Set the clay tile aside to dry.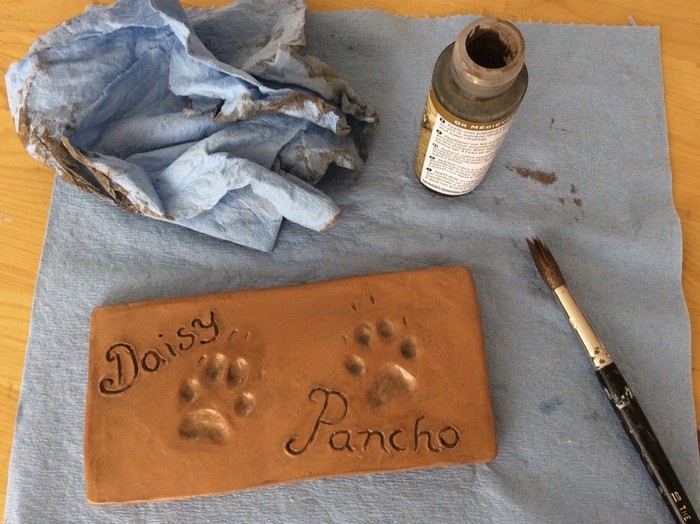 Cut small strips of foam core and adhere them to the back of the shadow box with hot glue as shown.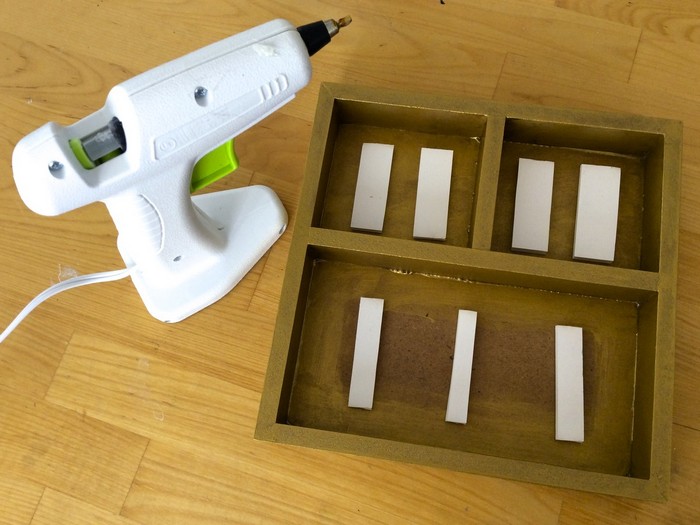 With hot glue, assemble the photos and clay plaque in place on top of the raised foam core spacers, and your keepsake pet memento is complete!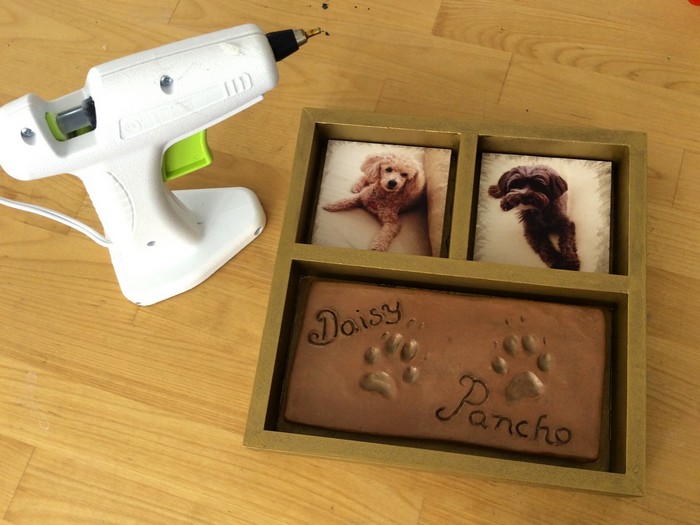 - ABOUT THE ARTIST -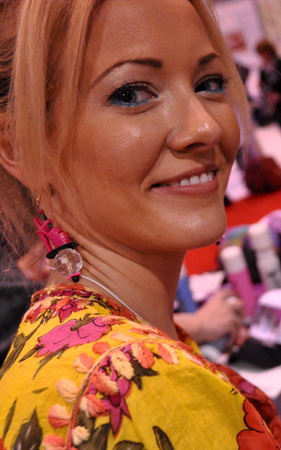 Meet celebrity crafter Marisa Pawelko, winner of the Craft & Hobby Association Indie Craft Contest and the host of "America's Next Top Crafter™". Armed with a formal education in furniture design, Marisa used her talents to design products for the gift, toy, fashion and accessories markets before turning her focus to the craft industry. In 2005, sparked with an idea to create a recycled baby memento-keeper out of one of her son's baby food jars, she founded Modern Surrealist LLC, which quickly developed an international following. Marisa enjoys inspiring crafters on her blog with thrifty project ideas for "upcycling" ordinary objects, into extraordinary custom creations! Her work has been featured by PBS, HGTV, Illinois State Museum and in countless exhibitions and high end boutiques around the world. Modern Surrealist LLC has been providing customers around the globe with individualized and fantastical gifts, crafts and accessories since 2004. Featuring eclectic themes that celebrate your individuality with humor and heart!