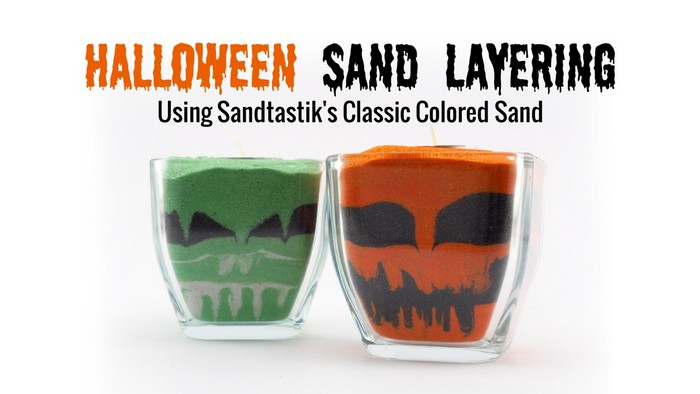 What you need:
Transparent Containers

Steak Skewers

Small Candles (optional)
To start make sure you have a good idea on what you'd like your final design to look like. Sketching out your design can help with this. Then gather your supplies and choose the color you would like to use. For this example, we chose orange and black.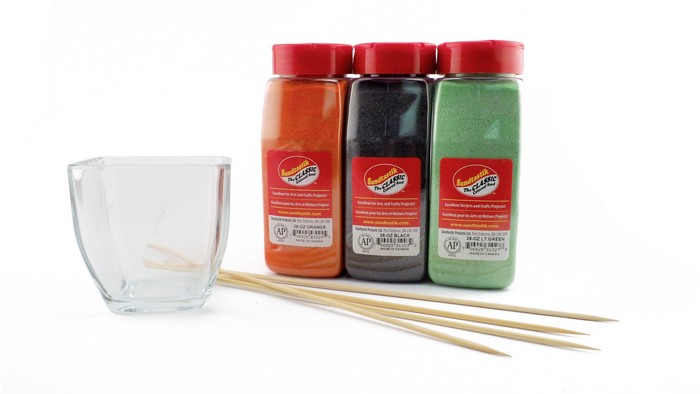 Pour your first color of sand into your container then layer the second on top of it.
Then use you steak skewer to prod and shape your how you would like.
Then layer your next layer and shape the sand once again.
Simply continue to layer and prod the sand until your creation takes shape.
You can now find a nice location to display your creation. You can also add a small candle to make your creature really stand out on Halloween.