Decorative Crystal Orbs
By Marisa Pawelko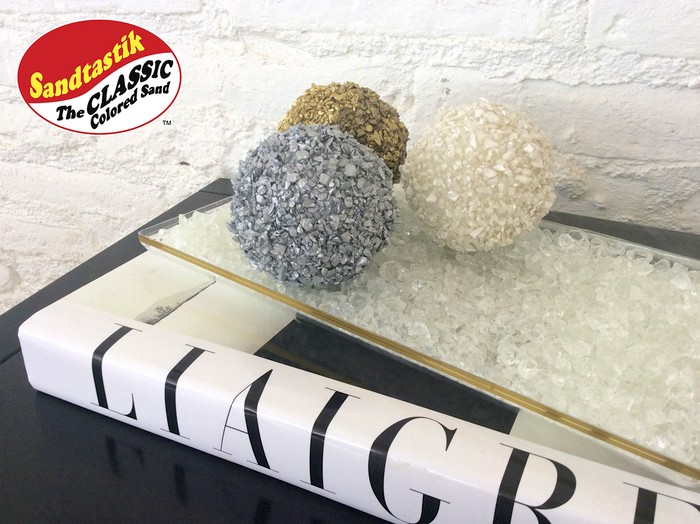 Summary:
Easily create your own elegant crystal decorative orbs with Sandtastik's eye catching Colored-ICE! Makes a perfect addition to your table scape when displayed atop an artsy coffee table book. Make them your own by choosing from Sandtastik's wide selection of Colored-ICE!
What's Needed:
Colored-ICE

School Glue

Styrofoam Spheres

Paintbrush

Foam Trays or Paper Plates

Decorative Tray
Gather up your supplies as shown.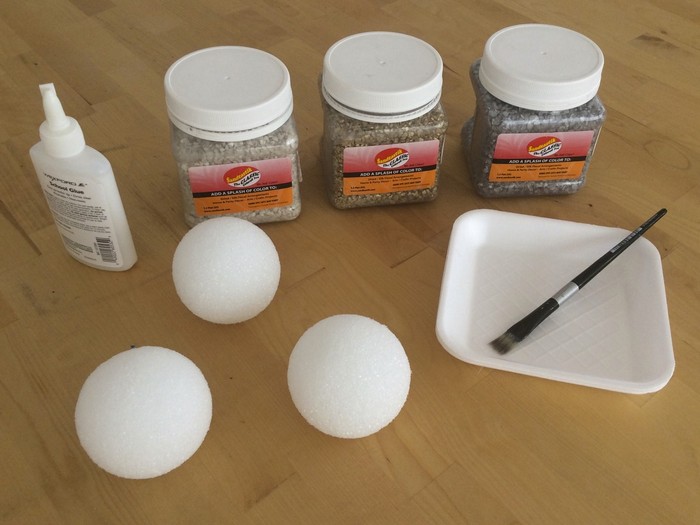 Pour a generous amount of Colored-ICE into the foam tray or paper plate.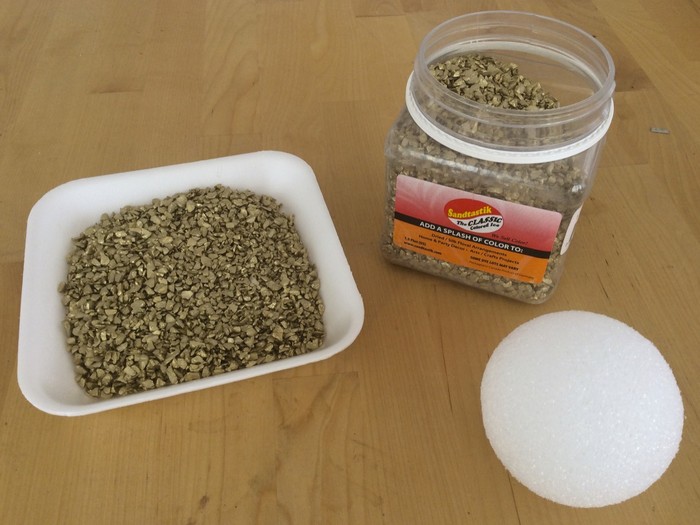 Apply a thick layer of school glue to the top of the foam sphere, spreading it evenly with the paintbrush.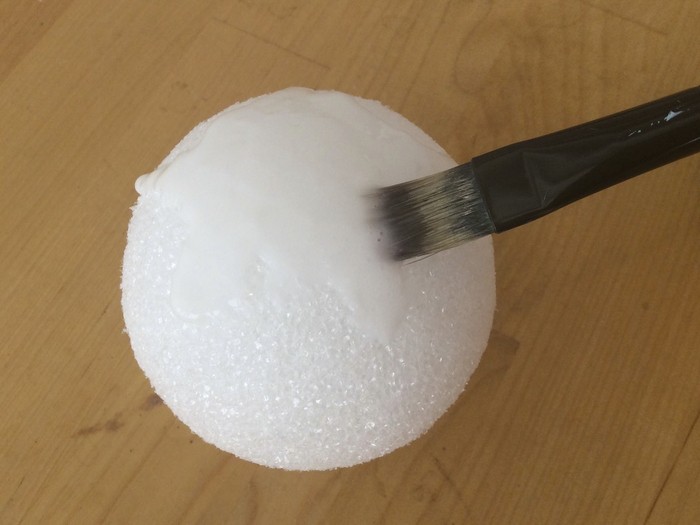 Place the sphere into the tray and sprinkle the Colored-ICE onto the glued area, allowing the excess to fall onto the foam tray or plate. Set aside to dry fully.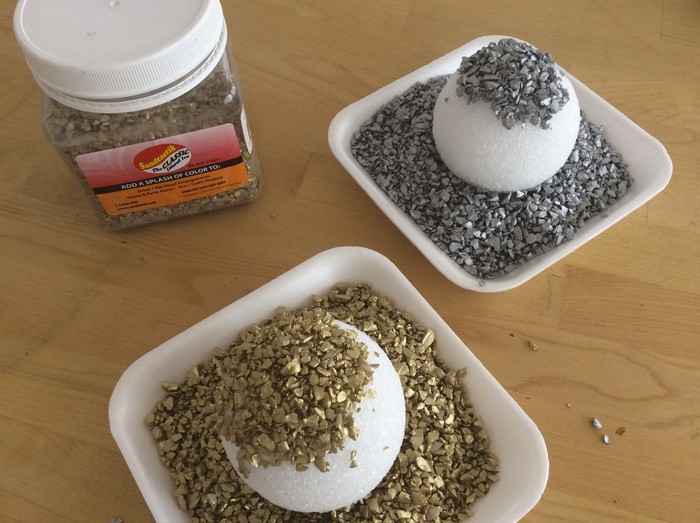 Once dry, slightly rotate the spheres and repeat the same process in another area.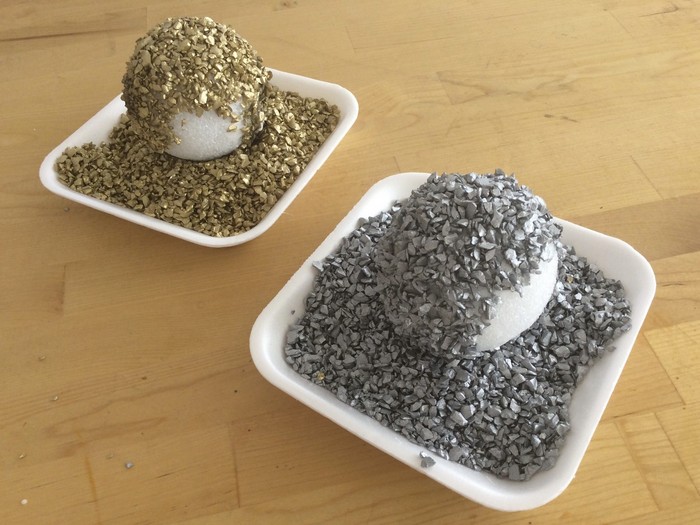 Continue to rotate and apply the Colored-ICE until the spheres are completely coated in Colored-ICE.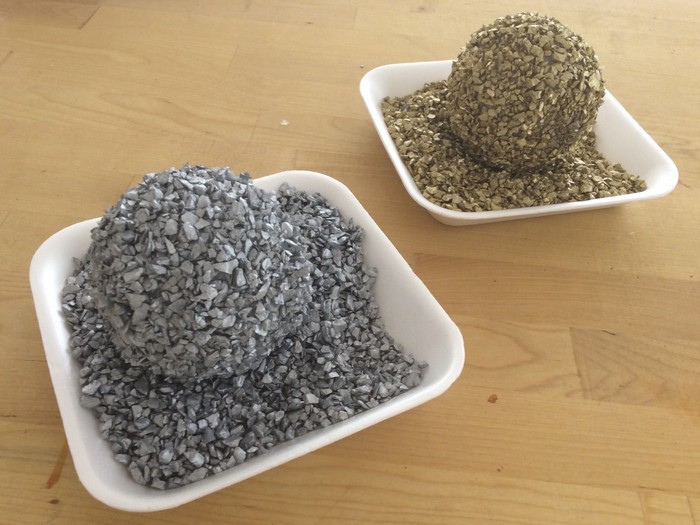 Make as many crystal orbs as you desire and feel free to mix it up by using different size spheres and different colors of the Colored-ICE! You could even make them two toned or make patterns on the surface with different colors of Colored-ICE! The possibilities are endless!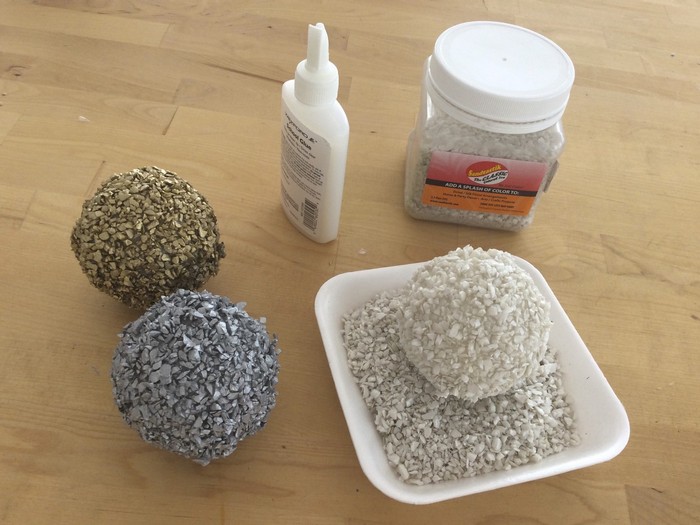 Once you've finished your orbs, fill a simple shallow tray with more Colored-ICE. Display the decorative crystal orbs in the tray for an instant elegant upgrade to your home décor!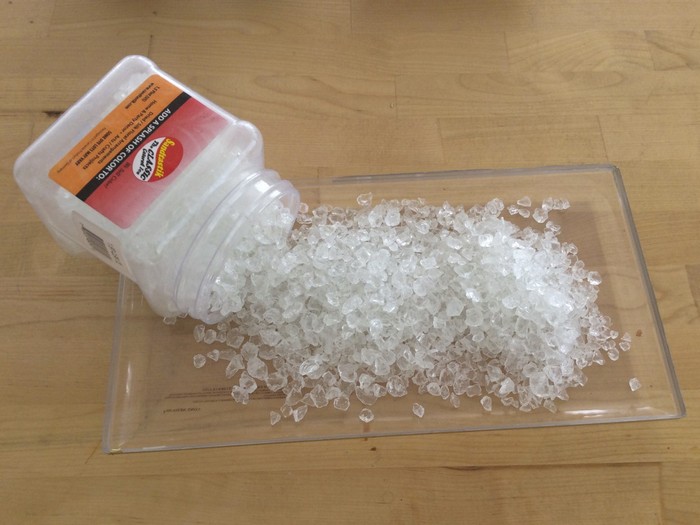 - ABOUT THE ARTIST -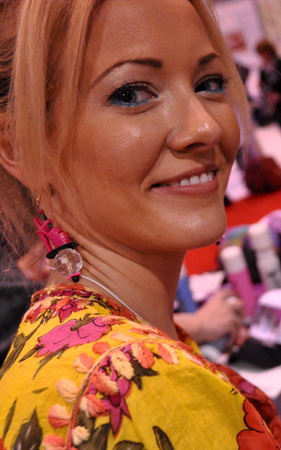 Meet celebrity crafter Marisa Pawelko, winner of the Craft & Hobby Association Indie Craft Contest and the host of "America's Next Top Crafter™". Armed with a formal education in furniture design, Marisa used her talents to design products for the gift, toy, fashion and accessories markets before turning her focus to the craft industry. In 2005, sparked with an idea to create a recycled baby memento-keeper out of one of her son's baby food jars, she founded Modern Surrealist LLC, which quickly developed an international following. Marisa enjoys inspiring crafters on her blog with thrifty project ideas for "upcycling" ordinary objects, into extraordinary custom creations! Her work has been featured by PBS, HGTV, Illinois State Museum and in countless exhibitions and high end boutiques around the world. Modern Surrealist LLC has been providing customers around the globe with individualized and fantastical gifts, crafts and accessories since 2004. Featuring eclectic themes that celebrate your individuality with humor and heart!