OVERVIEW
Let's create a mask from a person's face.  You can ask a friend, family member or subject to sit very still in a chair or lay down on the floor while you perform the following tasks.  I highly recommend preparing all materials before beginning to apply Sandtastik's Rappit Plaster Molding Cloth to your subject.
Supplies
Soft Tissue or Gauze
Petroleum Jelly
Decorative Paints
Crayons
Colored Pencils
Scissors
Water Bowl
Sandpaper
Brushes
DIRECTIONS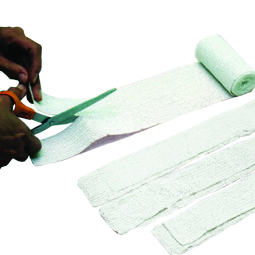 STEP 1  Cut Rappit Plaster Molding Cloth into thin strips and set aside.  5 cm (2") wide x 30 cm (12") long.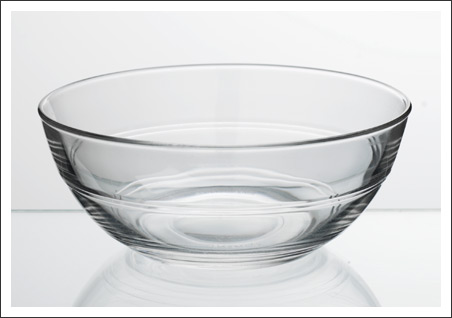 STEP 2  Pour cool water into a wide bowl to a depth of about 1".
NOW YOU'RE READY FOR YOUR FACE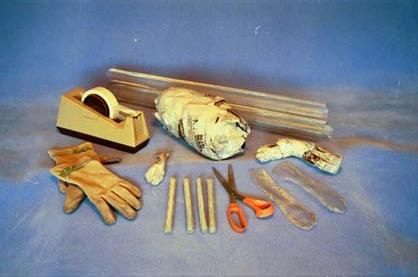 STEP 3  Cover subject's eyes with soft tissue or gauze.  Prepare desired surface of face with a thin layer of petroleum jelly.· This will help to remove finished casting with ease and make clean up a snap.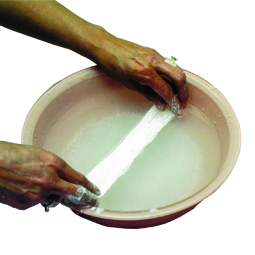 STEP 4  With wet hands, dip a strip of Rappit Plaster Molding Cloth into cool water and place onto subject's face.
HINT:  Start with area over the eyes to ensure that tissue or gauze stays in place properly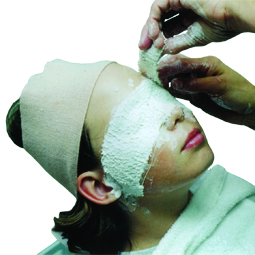 STEP 5  Repeat this process, slightly overlapping previously laid strips, until you obtain desired size and shape.
WARNING:  DO NOT COVER NOSTRILS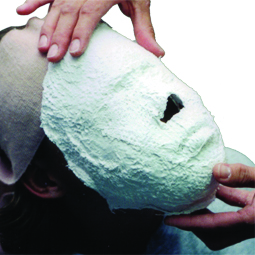 STEP 6  Let dry for a few minutes before attempting to remove from surface.  Once removed, shape/finish nose area.
HINT:  You can encourage texturizing/smoothly of plaster surface by gently gliding over surface with wet finger tips.
HINT: You can strengthen mask by adding more Rappit Plaster Molding Cloth strips to the inside of mask so as not to distort facial features.
STEP 7  (Optional)  Can be air cured or placed in microwave to dry. (30 sec. intervals)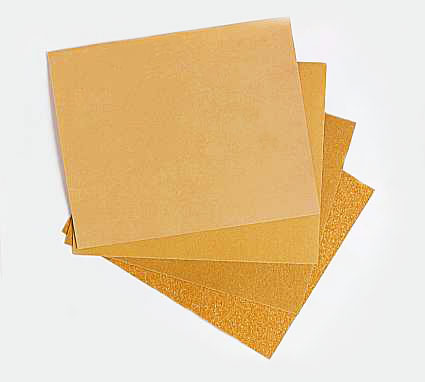 STEP 8  (Optional)  Once mask is thoroughly dry, use a fine grit sandpaper and gently sand surface to desired finish.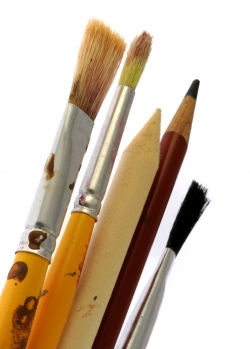 STEP 9  (Optional)   Paint and decorate!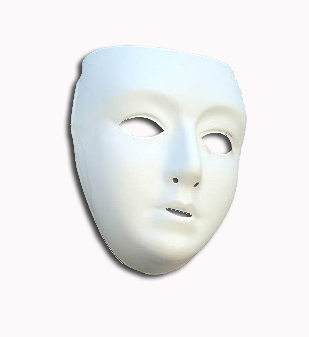 STEP 10  (Optional)  Feel free to add accessories for a personal touch.