SIO-2® PRNI - Black Stoneware Clay with Impalpable Grog, 27.6 lb
Availability:

In Stock, Ready to Ship

Product Code:

8402

Brand:
$
27
.
65
Net price,

no further discounts
(this includes coupons)
SIO-2® PRNI - Black Stoneware Clay with Impalpable Grog
27.6 lb (12.5 kg)
PRNI is a black stoneware clay body with 40% impalpable grog (up to 80 Mesh). Formulated for artistic ceramics, it is ideal for wheel-throwing and modeling smooth pieces with fine details.
The high content of grog confers an excellent behavior during drying and firing. Its beautiful and intense black firing color in oxidizing atmosphere is unique to the PRN range and becomes an ideal artistic means of expression. In reducing atmosphere, metallic effects with shades of blue are obtained.
PRNI is suitable for tableware (food-safe), according to ISO 6486:1999. It is available in extruded body (moist form), in a 27.6 lb. package.
This product is being offered with $15 Shipping via USPS Priority Flat Rate Box for deliveries within the USA.
This product is eligible for a bulk discount! Buy 4 or more of this product to get 10% off the total price!
DETAILED INFORMATION:
Firing range: Cone 5-6 (2205º-2269ºF)
Biscuit: Cone 06 (1855ºF)
40% Fine Grog (up to 80 Mesh)
Water content: 21%
Plasticity (IP Atterberg): 22
Carbonate content (CaCO3): 0%
Drying shrinkage: 7.0%
Firing shrinkage at Cone 6: 7.1%
Porosity (water absorption) at Cone 6: 1.3%
Dry bending strength: 4.6 N/mm2
Fired bending strength at Cone 6: 33.3 N/mm2
Thermal coefficient (a25-500ºC): 51.1x10-7ºC-1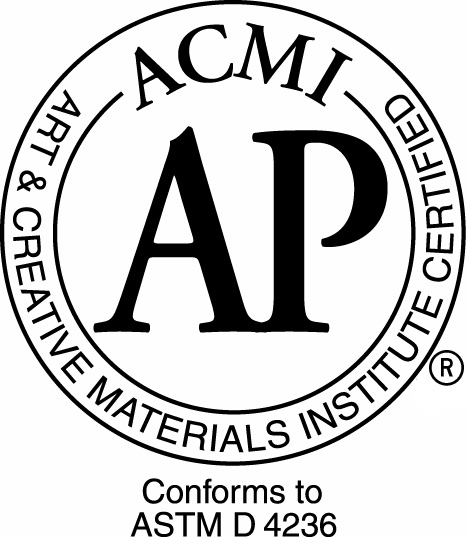 FAQ for PRNI clay, with answers provided by SIO-2®
Is iron oxide used to make the clay black?
In the case of the PRN bodies, the clays we use are very dark and we add some small quantity of manganese (<5% ) to get the right color. It is very important to know, that all these ceramic bodies have been tested and have received the AP (NON TOXIC) certification, so you do not need to wear gloves neither you have to take any other precaution.
Will PRNI be microwave safe when fired at Cone 6?
Cone 6 is the ideal firing temperature for PRNI. If the PRNI is fired at cone 6, the objects are microwave and dishwasher safe (nevertheless it is always better not to use them in microwave and dishwasher to protect the objects for a long time). If the objects are glazed, it is of course important to know if the glazes are microwave and dishwasher safe as well. As every potter works differently and with different tools, we always recommend to make tests before starting bigger projects.
As long as PRNI is fired at Cone 6, can PRAI be used together to make a pattern blend?
You can blend PRNI and PRAI clays but never firing above cone 6 (ideal firing temperature for PRNI)
Recommendations for use with glazes
Use zinc-free (Zn-free) glazes to prevent from unexpected reactions such as bubbling or color changes. Other elements that can react are zirconium (Zr) and tin (Sn). We recommend consulting your usual glaze supplier to ensure proper suitability with this ceramic clay body.
Caution
PRNI clay is sensitive to cooling, which can cause breakage in pieces glazed on one side only, with glazes with a low expansion coefficient (<60x10-7ºC-1). The critical temperature is between 200ºC and 100ºC (392ºF and 212ºF) during cooling. For this reason and as a preventive measure, we recommend not opening the kiln until it is cold (below 100ºC – 212ºF).
Click here to download our Fact Sheet for PRNI clay!
Are you new to pottery and want to learn more about some common pottery terms? Check out the website for the Donn Zver School of Pottery to find a list of terms and explanations for what they all mean.
Do you need a large amount of clay?
We offer custom pricing and shipping options for our SIO-2 clay products in bulk quantities. Submit a quote request today to our sales team.
To learn more about our SIO-2 Clay products, click here to take a look at our catalog.