25 lb (11.3 kg) Therapy Play Sand - Beach *SHIPPING INCLUDED via USPS within USA*
Availability:

In Stock, Ready to Ship

Product Code:

THER2543USPS

Brand:
$
36
.
49
Net price,

no further discounts
(this includes coupons)
Sandtastik® Therapy Play Sand, Beach, 25 lb (11.3 kg)
Clean, coarse Therapy Play Sand in beach color for indoor sandtray therapy professionals, play therapy trays, sensory activity tables and in-home or office applications.  Sand, the boundless medium kids love getting their hands on!  Watch as kids create a world full of wonder and meaning with play therapy toys while developing fine motor skills, intellect, visualization and social conduct.
This product is being offered with SHIPPING INCLUDED via USPS Priority Flat Rate Box for deliveries within the USA. The product will ship without its usual box, and will instead come in a bladder with a label on it. Please ensure that your cart only contains products that qualify for SHIPPING INCLUDED before going through the checkout process.
Sandtastik Therapy Play Sand is tested and certified by toxicologists from the prestigious labs at Duke University in Durham, NC and proudly wears the ACMI 'AP' seal – the industries foremost trusted institution for approved children's arts & crafts products.
•    100% Pure, Soft Feldspar Sand • Beach Color • Contains Natural Sparkling Grains  • No Free Silica •
The Finer Details
Sandtastik Therapy Play Sand is made from soft, feldspar rock and crushed to a granular size range of 0.3 to 0.85 mm. This range conveniently allows for both kids to freely create indoors and professionals and parents to control airborne annoyances with ease.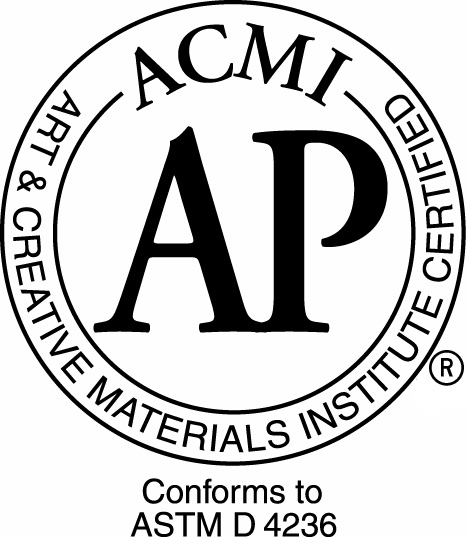 SPECIFICATIONS:
Grain size range: 0.3 – 0.85 mm
Weight: 25 lb (11.3 kg)
Dimensions: 10.25"L x 5.25"W x 10.25"H
Packaging: Poly bag bladder
Color: Beach
Ages: 2 + (adult supervision)
Certified non-toxic; Conforms to ASTM D-4236
Are you wondering about the differences between our White Play Sand and our Therapy Play Sand? Click here to check our FAQ!