OVERVIEW
Learn how to make a Santa Claus Mobile
Supplies
Activa Activ-Clay 1 LB White
Ribbon
Fishing Line or String
Water
Baby Powder
Pencil
Hobby Paints
Scissors
Paint Brushes
Printer
Rolling Pin
Directions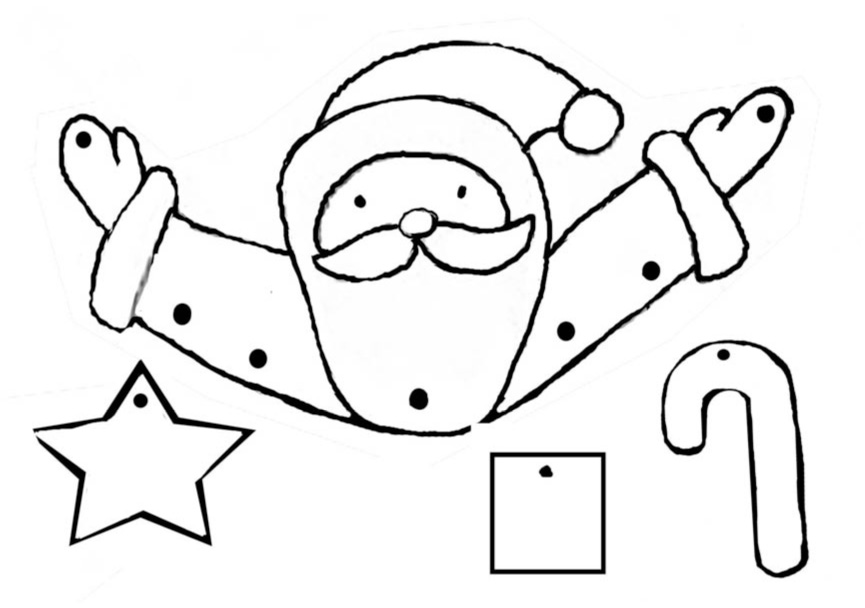 STEP 1  Enlarge pattern to desired size.  Click on image to view printable page.  Resize image with your printers properties menu.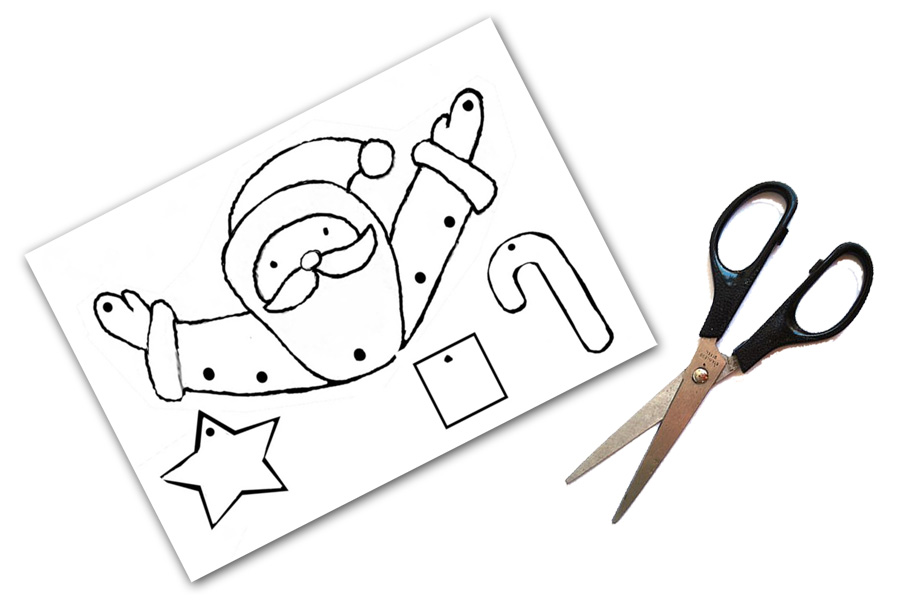 STEP 2  Cut out each pattern with your scissors and set aside.  In this project blog, we are using a star, a rectangle to represent a wrapped Christmas present and a candy cane.  Feel free to design your own shapes.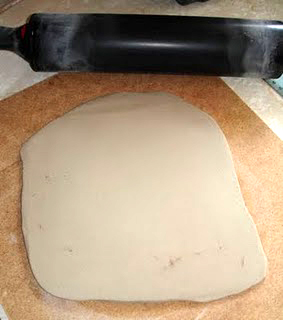 STEP 3  Roll out Activ-Clay with a rolling pin until about 1/2" thick and long enough to fit your patterns.
TIP:  Lightly dust your work surface with baby powder to allow easy handling.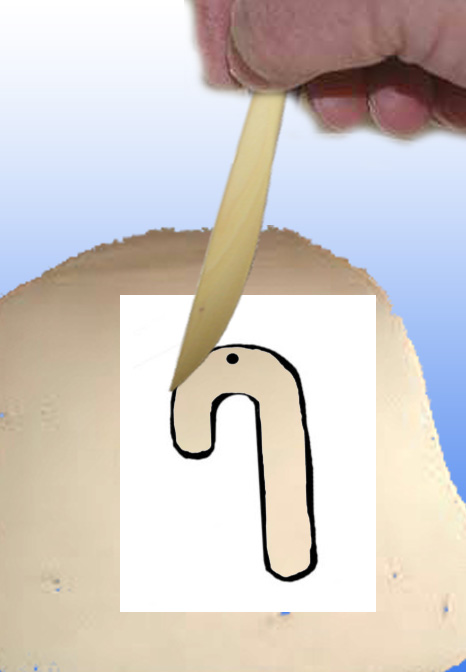 STEP 4  Using your clay cutting knife or plastic knife, cut out shapes.  Smooth all edges with wet fingers.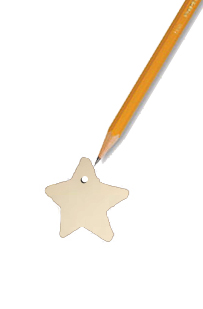 STEP 5  Pierce holes close to the top of each shape about 1/8" in diameter using a pencil tip or whatever else is on-hand.  Pierce holes in Santa Claus's beard, arms and mittens.  Set your creations in safe place and allow them to dry.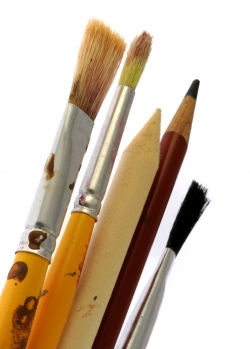 STEP 6  Paint and decorate!
TIP:  Paint one side first and allow to dry.  Then, paint the other side with the same or slightly different pattern.  Shapes are meant to spin around on string.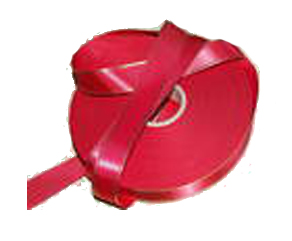 STEP 7  Cut a length of ribbon long enough to hang mobile.  Tie one side to each of Santa's mittens.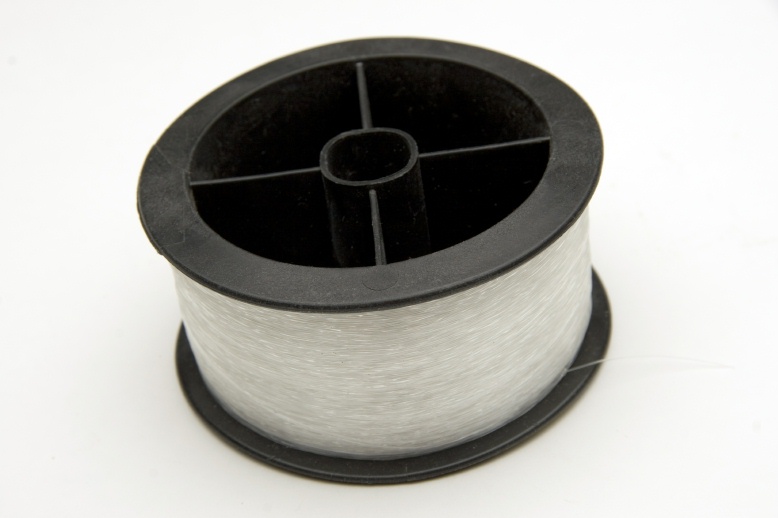 STEP 8  Cut different lengths of string or fishing line for your creations to dangle on.  Tie one end to Santa and the other to each of your sculpted shapes.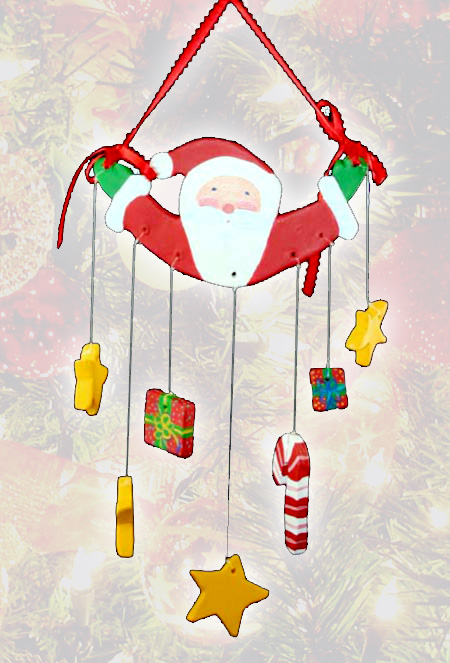 STEP 9  Find a great spot to hang your Santa Claus Mobile up!