Floral Colored Sand - Cress Green - 25 lb (11.4 kg) Box
Availability:

In Stock, Ready to Ship

Product Code:

FL2518

Brand:
Sandtastik® Floral Colored Sand, Cress Green
Eco-friendly designer sand
Coarse, naturally sparkling cress green colored sand. Decorative colored sand for use as a vase filler or terrarium substrate with succulents, air plants, etc. Use cress green sand to layer and design the foundation for the life within floral and candle arrangements, bridal events and weddings, showcasing and displays. Popular in glass vases, candle arrangements, window and showcase displays, party or event decor. Certified non-toxic cress green sand with no free silica.
*Color may slightly vary.
Features
- Clean and uniform grain size: 0.3mm - 0.8mm
- Natural sparkle gives a luxurious, eye-catching appeal
- Granule size allows for water filtration/drainage
How Much Sand Do I Need?
As a general rule:
1-pound of Sandtastik® Floral Colored Sand is equal to 1.25 cups
For more elaborate needs, like circular vases or various shaped sandboxes, enter your measurements into our sand volume calculators.
Popular uses:
Vase filler
Terrarium substrate
Floral applications
Art material for craft projects
Window & showcase displays
Bonds well with glue and adhesive paper
Festival-type fundraisers
Party & Event Decor
Candle arrangements
Specifications
Ages 8 +
ACMI AP (Approved Product) Certification Seal 
CPSIA Complaint
ASTM D-4236 Compliant
Prop 65 Compliant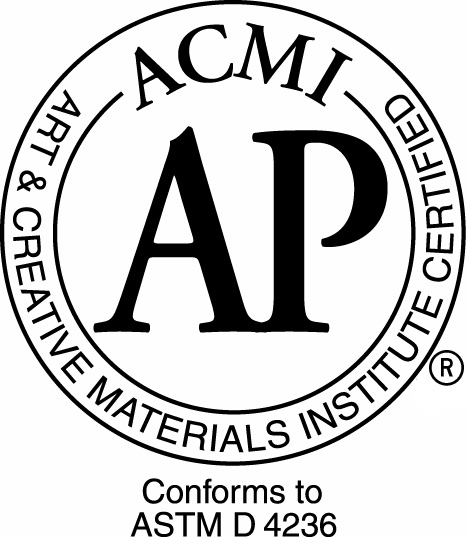 Frequently Asked Questions
All Sandtastik® sand products are produced from the feldspar rock and crushed to our specifications. You may notice tiny black flecks in the sand which cannot be removed or colored. They are part of the rock formation and are non-organic. These dark grains are veins that run through the rock as a natural feature.

Sandtastik has had the sand tested by a CPSC-accredited lab and results show that there are no organic materials or insects in the sand.
Sandtastik offers our sand in two grades or size ranges:
1.
Classic Sand
... quite fine in grain size and used primarily as an art material, for decorative applications, arts & crafts, etc.
2.
Floral Sand
... coarser/larger grains allows for better filtration in plant environments.
In the marketplace, sand use with aquariums is not listed due to necessary washing to minimize floating grains and no guarantee as to how long the color will actually last in underwater environments. Non-color processed sand such as our
Floral Sand Natural (White)
would be a valid option if pre-washed.
Related Videos