Mondo Search and Find Game
By Marisa Pawelko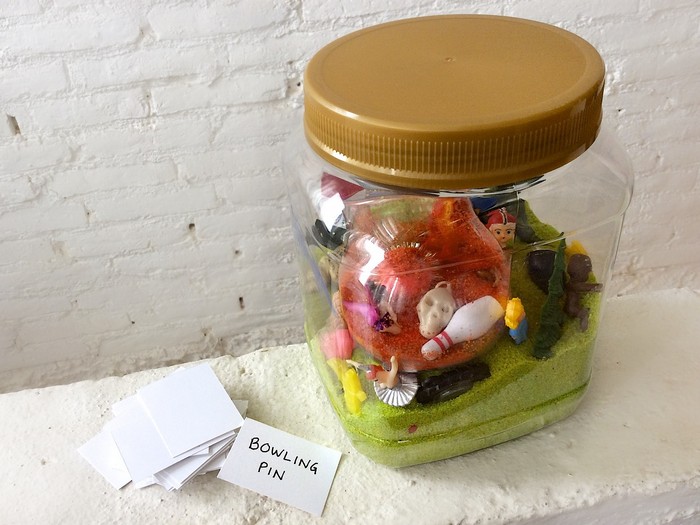 Summary:
Keep the kids entertained with this fun and interactive game! Let the kids customize it for different themes or skill levels! Perfect for rainy days and family game night!
What's Needed:
Sandtastik Colored Floral Sand And/Or Sandtastik Classic Colored Sand

Sandtastik Round Sand Art Bottle

Large Plastic Container

Cardstock

Scissors

Pen

Assorted Trinkets

Optional: Glue
Select your preferred sand colors and a variety of quirky trinkets. Customize the sand colors and trinkets to suit a particular theme, or go for an oddball random assortment as we've done here.!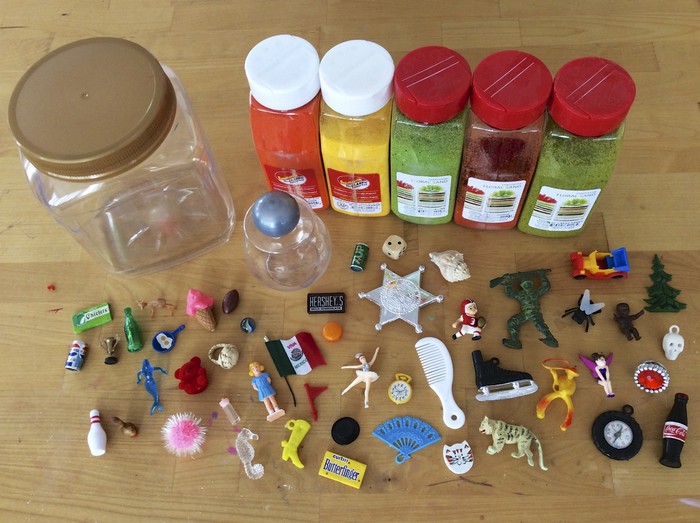 Cut a bunch of rectangular cards out of the cardstock.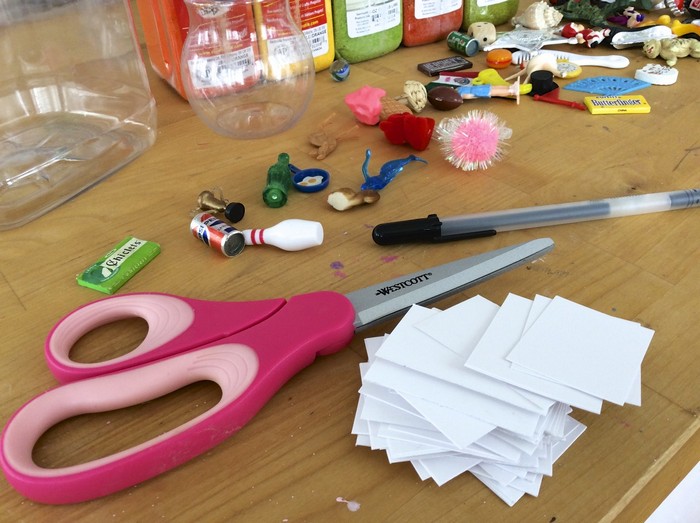 Write the name of each trinket on a card. If you want to make the game more challenging, you could write a hint instead of the objects actual name. For instance instead of writing "ice cream", you could have the card say "something sweet" or "frozen treat".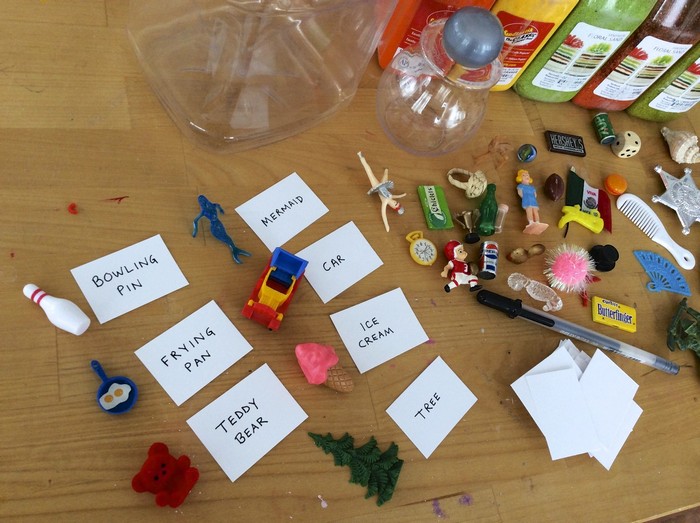 To add visual interest and another fun challenge to this game, we've created a "mini search and find" within a larger search and find. If you want to make the game easier you could skip this step, but it definitely adds some cool visual interest! Insert several small trinkets into a Sandtastik Round Sand Art Bottle.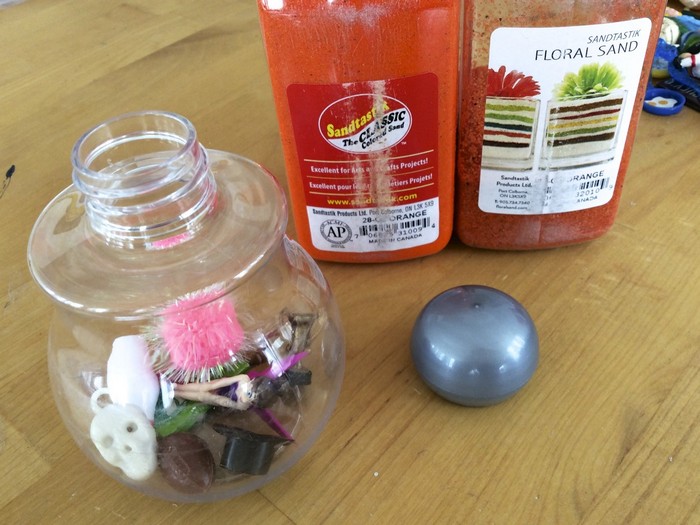 Pour the bottle about halfway full with the sand of your choice. Sandtastik Floral Sand makes for objects that are easier to find, whereas the Sandtastik Classic Colored Sand makes finding the objects more challenging.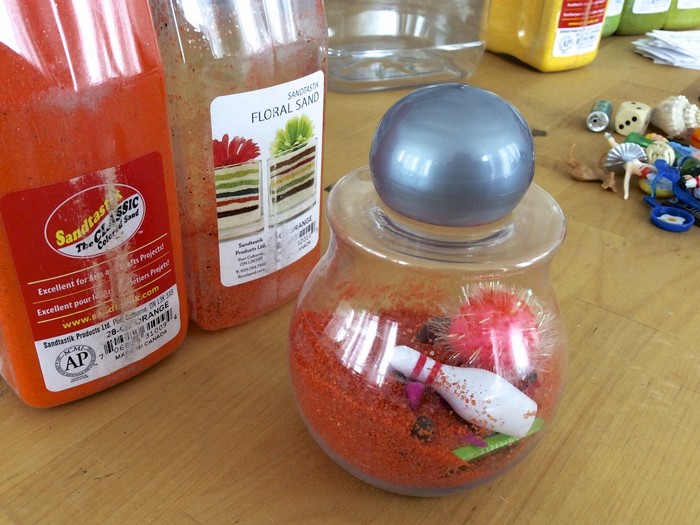 Screw the cap on tightly and insert the mini search and find into the large plastic container.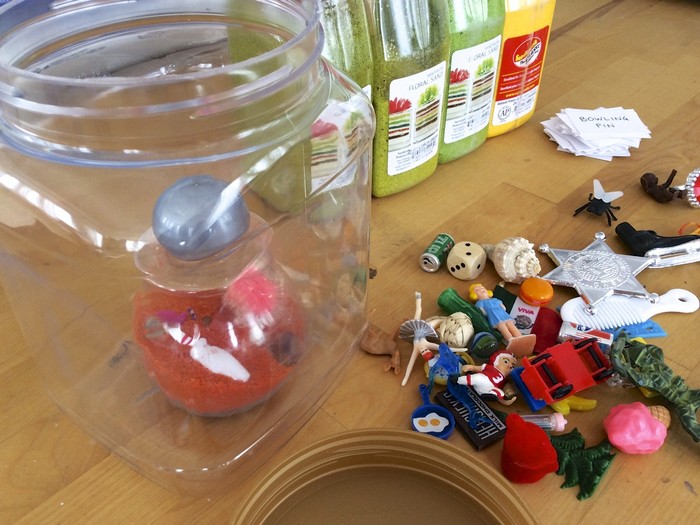 Place the remaining objects into the plastic container.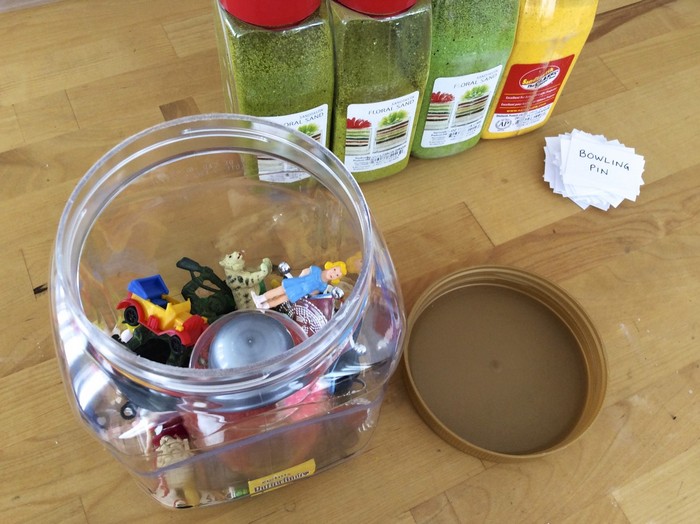 Fill the container about halfway with the sand of your choice. For this game we opted for contrasting colors of coarse Sandtastik Floral Sand in the two containers. The amount of sand you use also determines the challenge level, so to make the game more challenging just add more sand!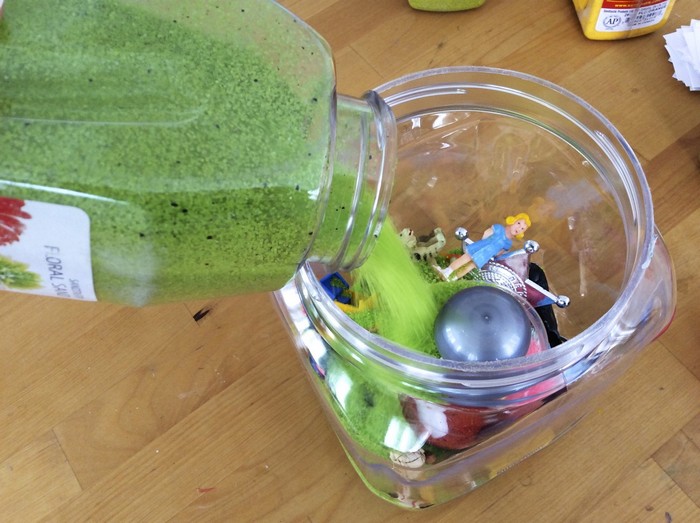 Screw the top of the large container on tightly and you're ready to play! For younger or slightly mischievous kids we recommend that you glue the container permanently shut.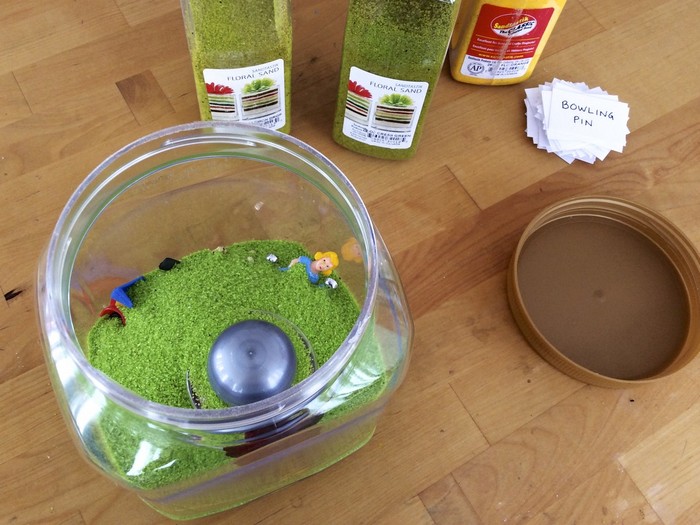 There are a few ways to play. For easy solo play, pick a card off the top of the deck and find the object. To make it more challenging, set a timer and see how many items you can find in one minute. For a relaxed multi player game, take turns picking a card and searching for the object. To make it more competitive, set a timer and find your object before the time runs out. If you have time left over, find more objects. The person who finds the most objects by the time you go through all the cards wins!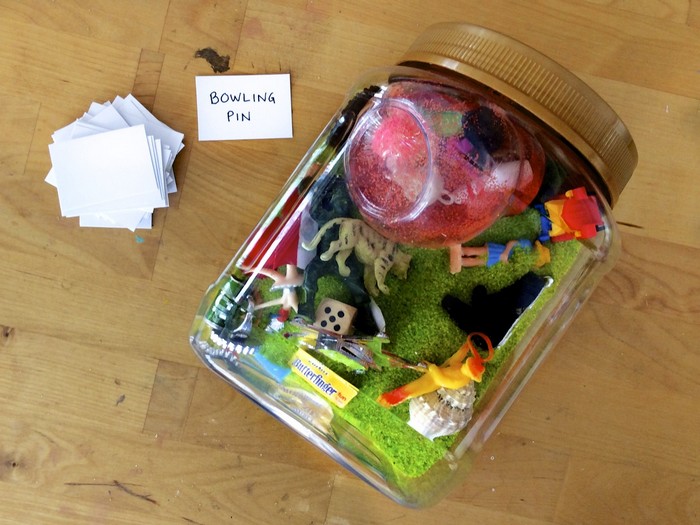 - ABOUT THE ARTIST -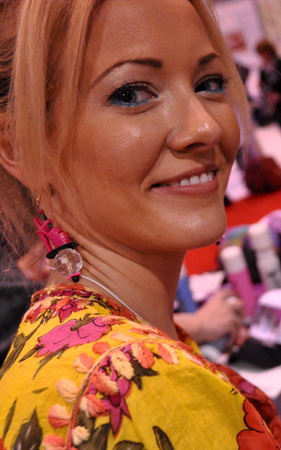 Meet celebrity crafter Marisa Pawelko, winner of the Craft & Hobby Association Indie Craft Contest and the host of "America's Next Top Crafter™". Armed with a formal education in furniture design, Marisa used her talents to design products for the gift, toy, fashion and accessories markets before turning her focus to the craft industry. In 2005, sparked with an idea to create a recycled baby memento-keeper out of one of her son's baby food jars, she founded Modern Surrealist LLC, which quickly developed an international following. Marisa enjoys inspiring crafters on her blog with thrifty project ideas for "upcycling" ordinary objects, into extraordinary custom creations! Her work has been featured by PBS, HGTV, Illinois State Museum and in countless exhibitions and high end boutiques around the world. Modern Surrealist LLC has been providing customers around the globe with individualized and fantastical gifts, crafts and accessories since 2004. Featuring eclectic themes that celebrate your individuality with humor and heart!