Man, Woman or Child Made Geodes!
Original Project Design by Modern Surrealist Marisa Pawelko
Project Description:
Have you ever seen those amazingly beautiful and cavernous crystal geodes in shops that cost a fortune? Now you can easily make your own imitation geodes for very little cost! Make geode groupings in a variety of shapes, sizes and colors! Create realistic imitations of different precious and semiprecious gem stones! The possibilities are truly endless!
Supplies
Warm Water
Sandtastik - The Classic Colored Ice (I used Purple Ice for this project to make an "Amethyst")
Acrylic Paint – Charcoal Color
Aleene's Original Tacky Glue
Paintbrush
Westcott Titanium Bonded Scissors
Directions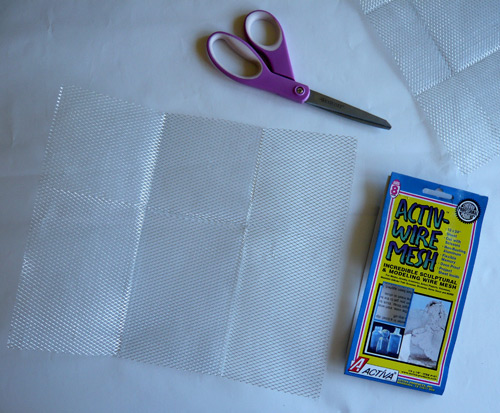 STEP 1 Using your Westcott Titanium Bonded Scissors cut a piece of ACTIV-WIRE MESH.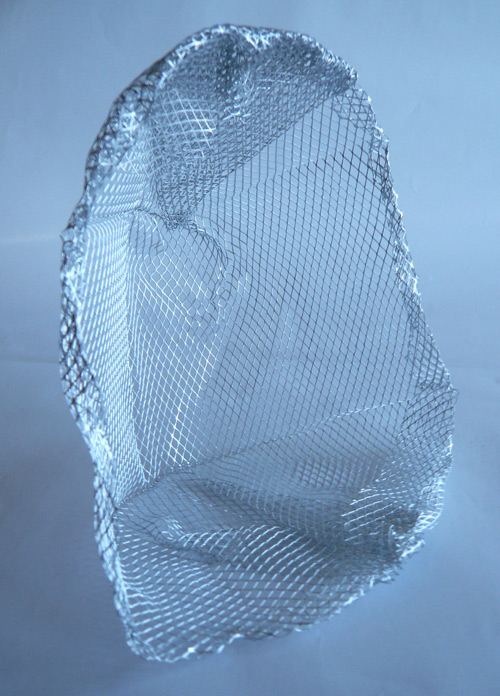 STEP 2  Form the ACTIV-WIRE MESH into an armature of the desired shape.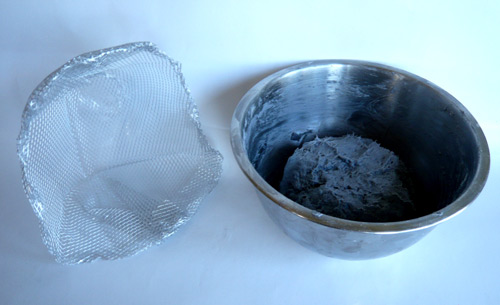 STEP 3  Mix the CelluClay with warm water in a bowl until it resembles a thick paste that can hold a shape by adding more water to soften or more CelluClay to thicken.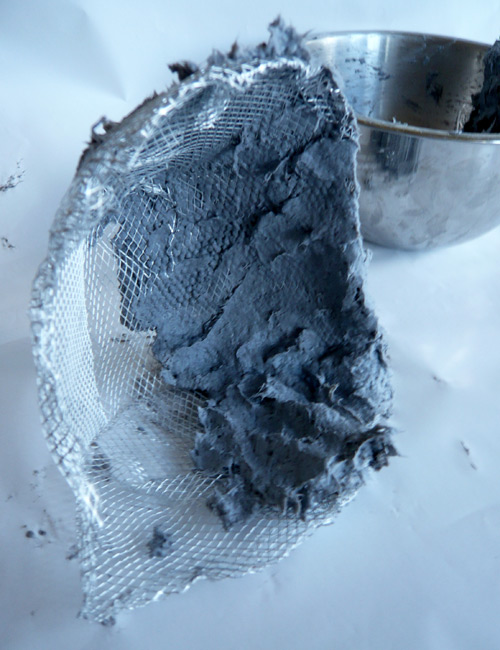 STEP 4  Cover the armature with the paste smoothing as you go along. Place the piece on a piece of paper and allow time to dry.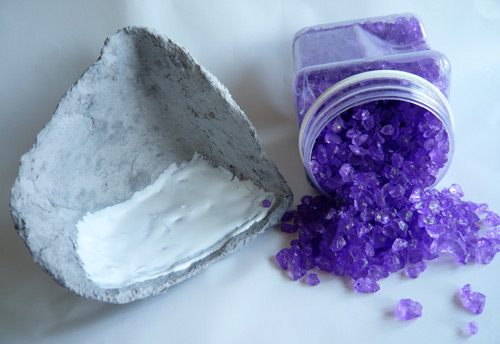 STEP 5  With your paintbrush apply a thick layer of Aleene's Original Tacky Glue to one section of the interior.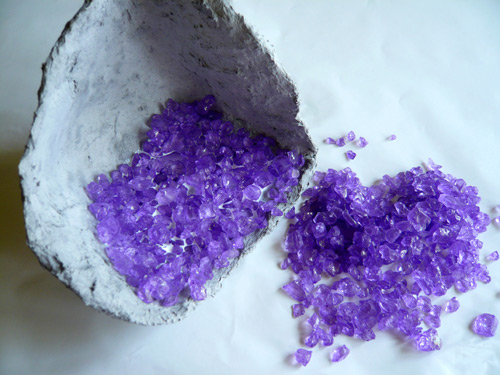 STEP 6  Allow the Aleene's Original Tacky Glue to set up for a minute before generously covering the section with Sandtastik - The Classic Colored Ice.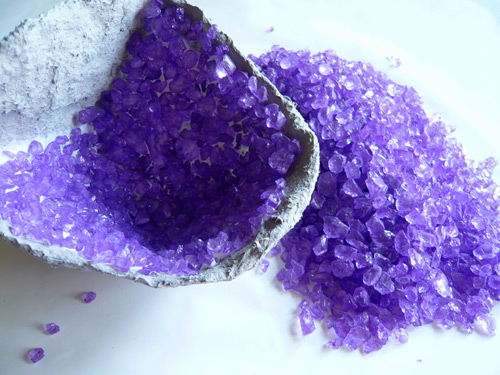 STEP 7  Allow glue to fully dry and then repeat the process on the next section.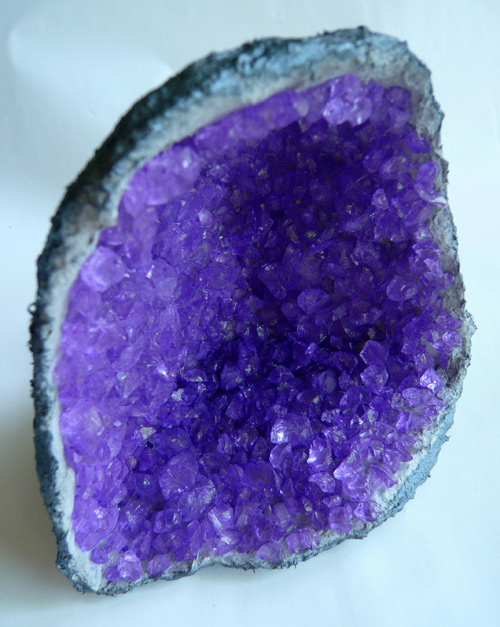 STEP 8  Once you have fully covered the interior with Sandtastik - The Classic Colored Ice, then you can begin painting the exterior of your geode. Choose acrylic hobby paint in a charcoal gray color that is slightly darker than the gray of the CelluClay.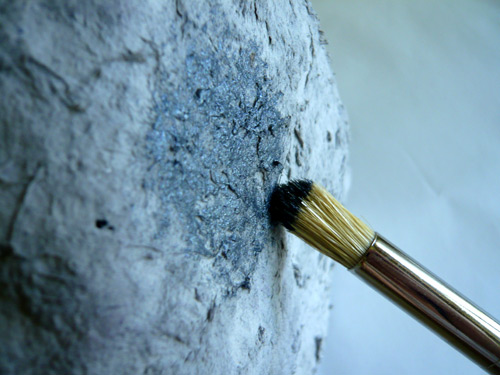 STEP 9  Using a dry brush technique, apply the paint to the exterior of the geode. For a realistic touch allow for the lighter grey to show around the edge where the geode is "broken".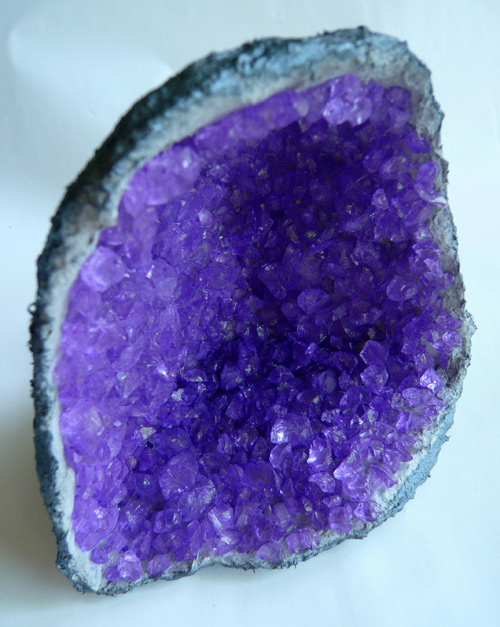 - ABOUT THE ARTIST -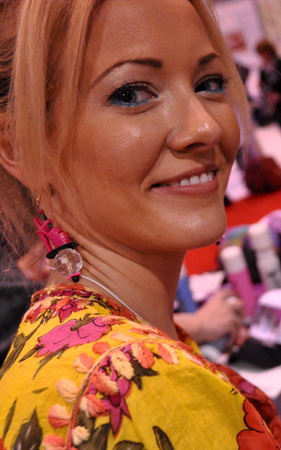 Meet celebrity crafter Marisa Pawelko, winner of the Craft & Hobby Association Indie Craft Contest and the host of "America's Next Top Crafter™". Armed with a formal education in furniture design, Marisa used her talents to design products for the gift, toy, fashion and accessories markets before turning her focus to the craft industry. In 2005, sparked with an idea to create a recycled baby memento-keeper out of one of her son's baby food jars, she founded Modern Surrealist LLC, which quickly developed an international following. Marisa enjoys inspiring crafters on her blog with thrifty project ideas for "upcycling" ordinary objects, into extraordinary custom creations! Her work has been featured by PBS, HGTV, Illinois State Museum and in countless exhibitions and high end boutiques around the world. Modern Surrealist LLC has been providing customers around the globe with individualized and fantastical gifts, crafts and accessories since 2004. Featuring eclectic themes that celebrate your individuality with humor and heart!