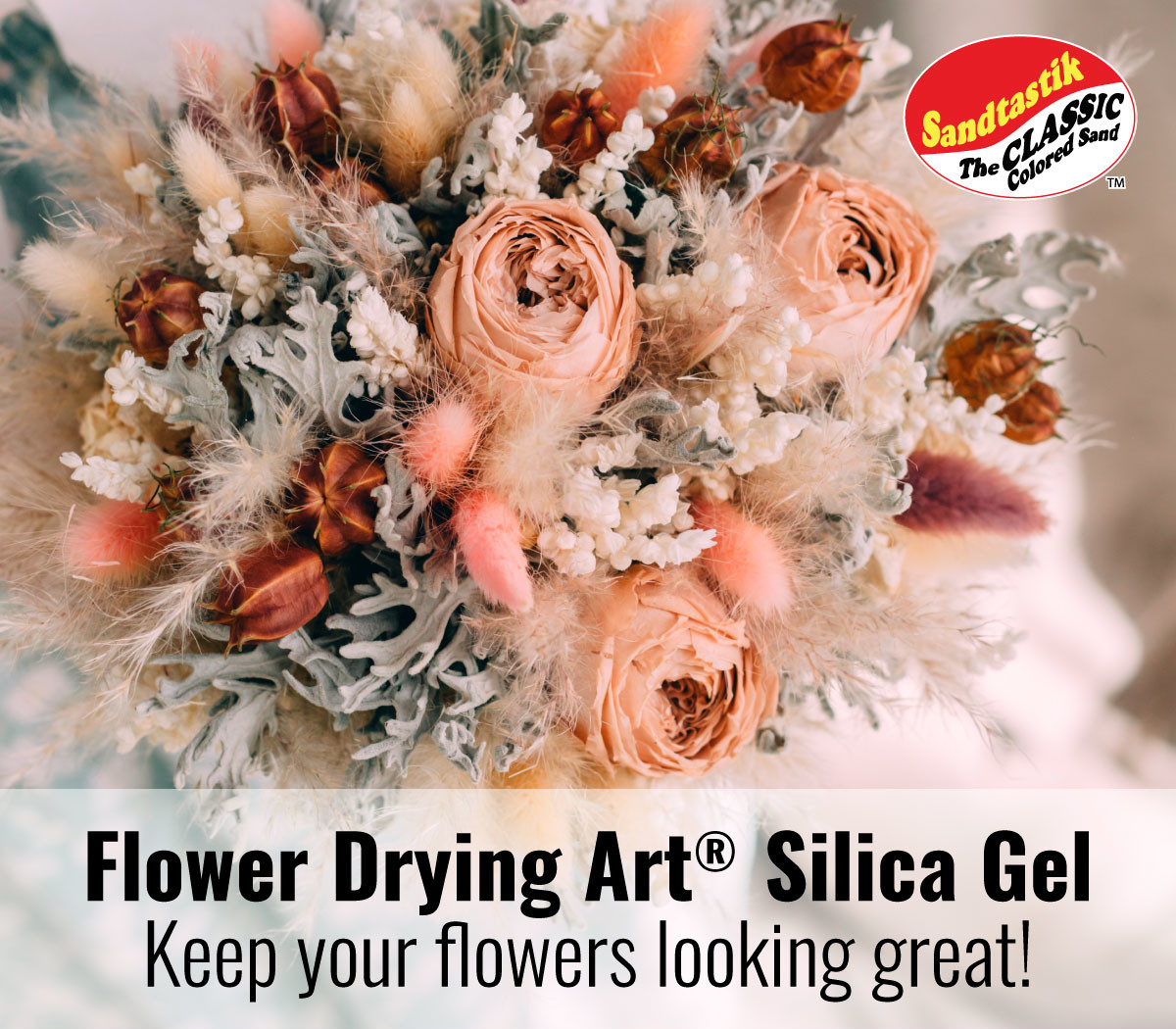 Grant the gift of everlasting beauty to your cherished bouquets by safely absorbing all its moisture. These thirsty grains do their very best not to damage a plants form, foliage and color. Revitalize Activa® Flower Drying Art™ Silica Gel to perform your timeless wishes over and over again. Preserve special wedding memories, make home décor and holiday decorations; the process is simple, easy-to-use and fun; a great family project. Certified safe and non-toxic, Silica Gel is reusable and doesn't wear out.
PRESERVES FRESH FLOWERS FOR EVERLASTING BEAUTY
PREFERRED BY PROFESSIONALS
CONVENTIONAL DRY OR MICROWAVEABLE
Complete, easy, step by step instructions included; most flowers dry in 2-5 days, use the microwave method to dry flowers in just a matter of hours.
Showing 1 to 3 of 3 (1 Pages)