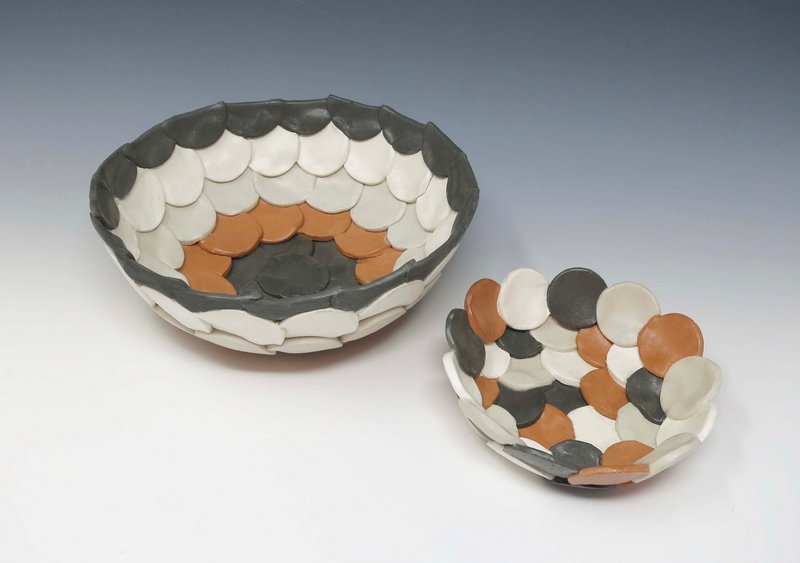 Materials Needed:
Activa' Clay Rolling Kit
Circle Cutter
Plastic Bag
Vinegar
Water
Bristle Brush
Porous Bowl Mold (paper or ceramic work bests)
Water Based Sealant
Mop Brush

Step 1
Mold
Choose a premade porous bowl to use as a mold.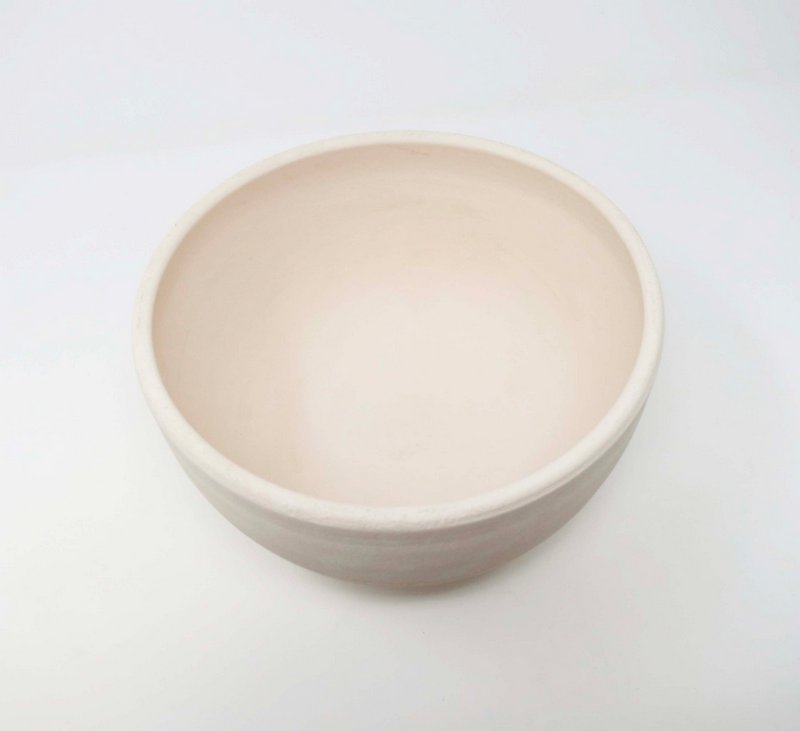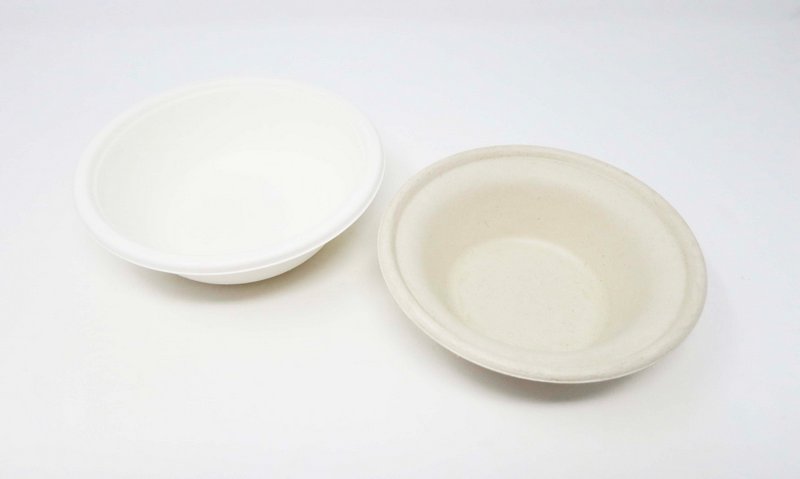 Step 2
Clay Slabs
Roll a 3/16" slab of each color of clay using the clay rolling kit.
A piece of canvas may be used to avoid the clay from sticking to the surface.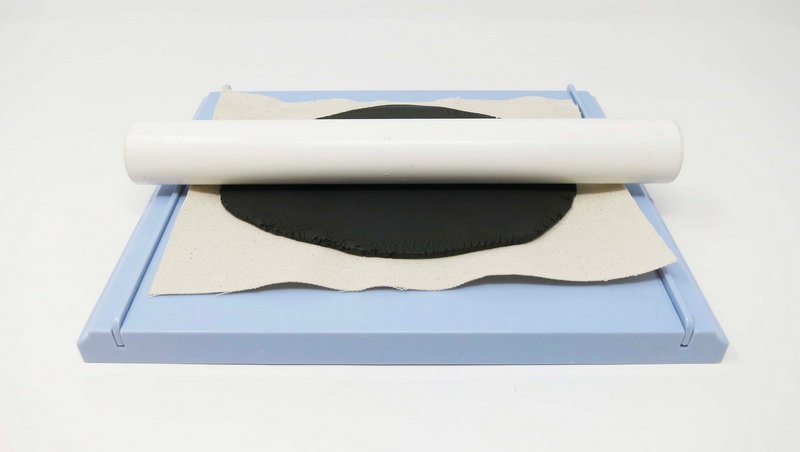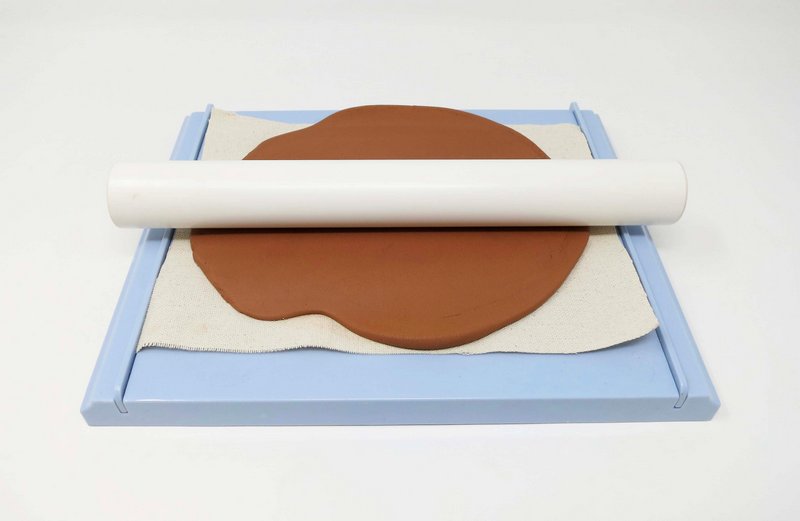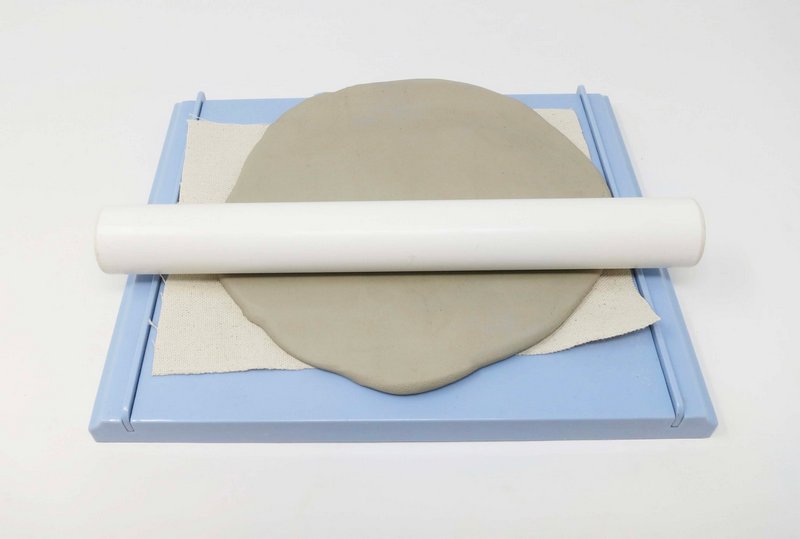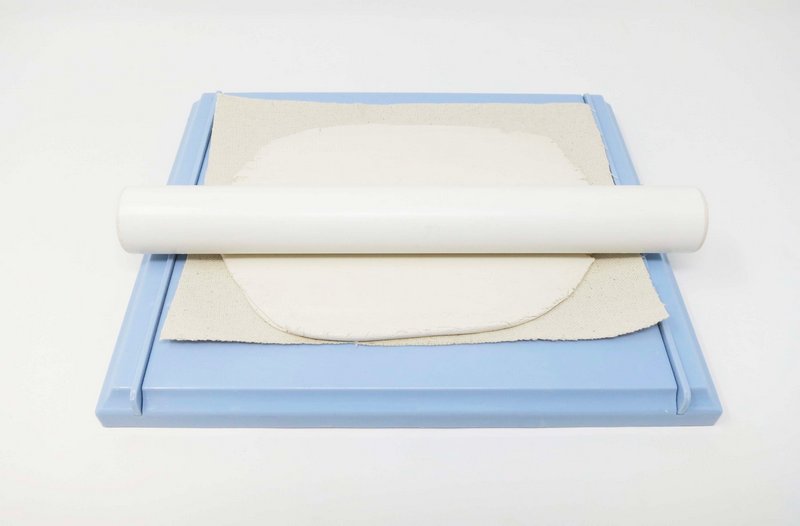 Step 3
Clay Circles
Use a circle cutter to cut out several circle shapes out of each clay color.
Circles may be all the same or vary in size.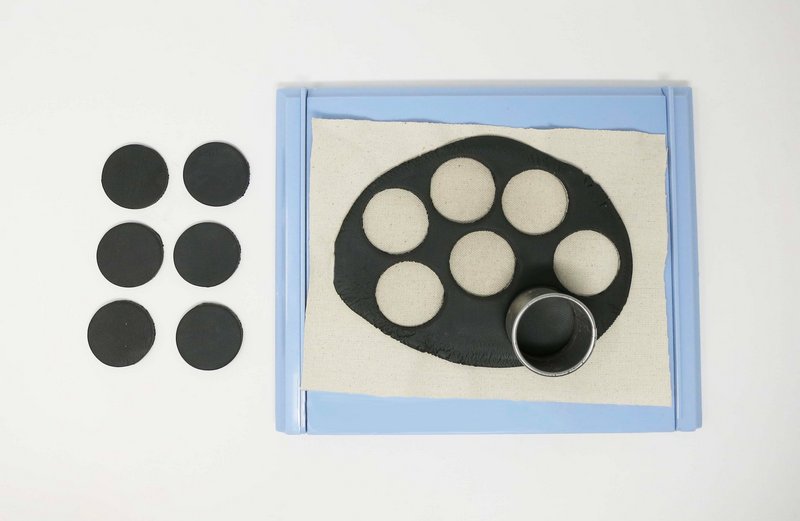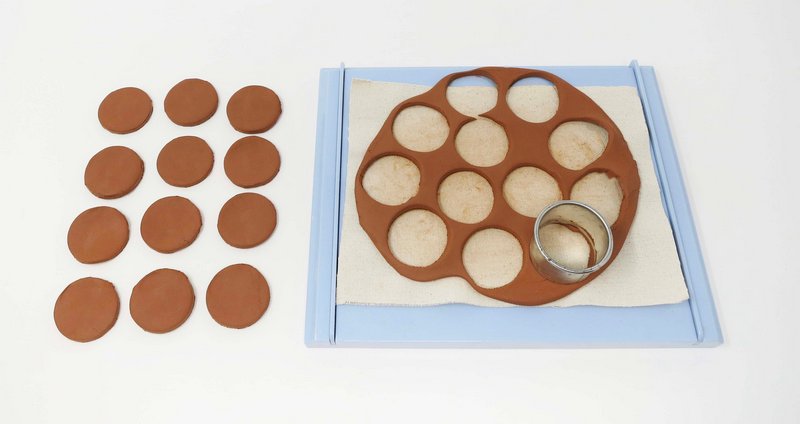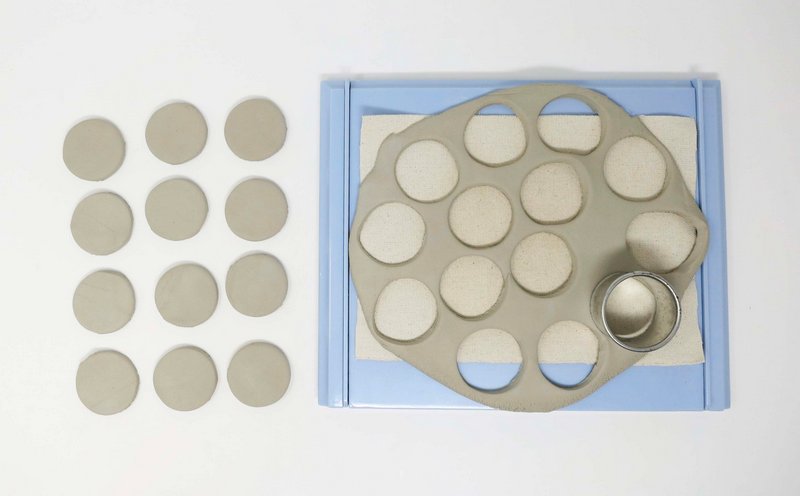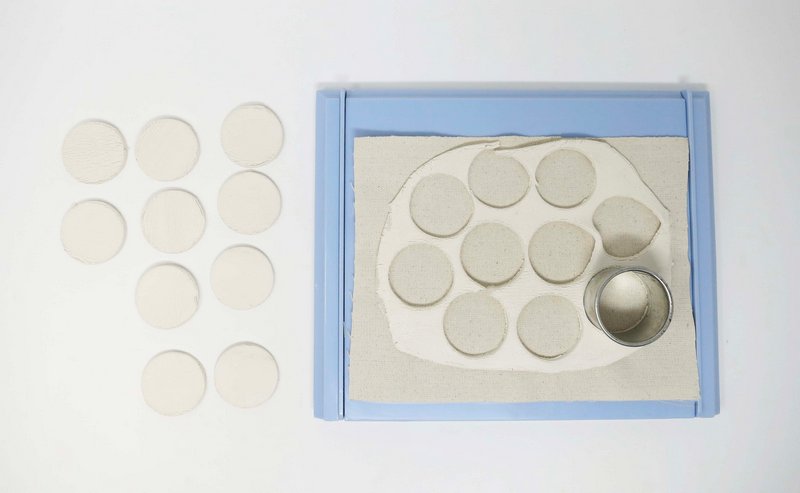 Place clay circles in a plastic bag to avoid them from drying out.

Step 4
Arrangement
Decide on how to arrange the colors of clay in the design. Regular, alternate, or in a random pattern.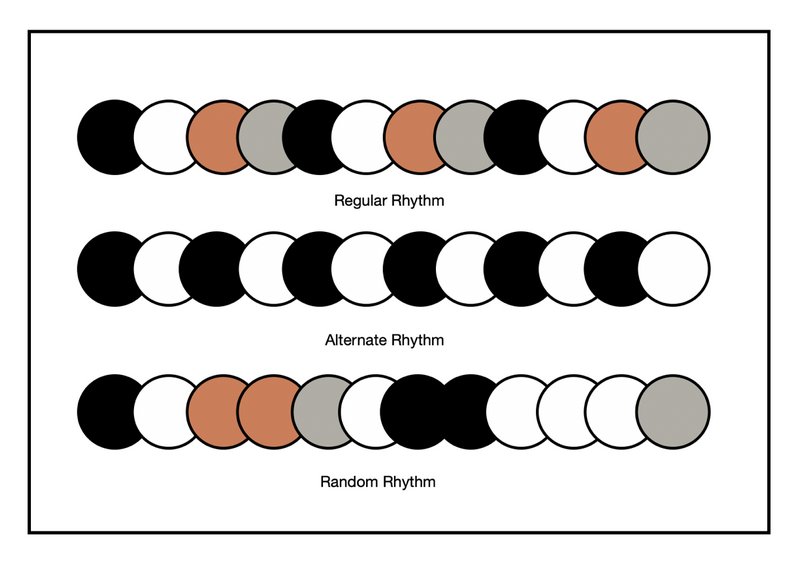 Step 5
Attach
Place the clay circles into the mold one at a time. Use the stiff brush and vinegar to join the clay pieces together.
Press shapes together with finger tip.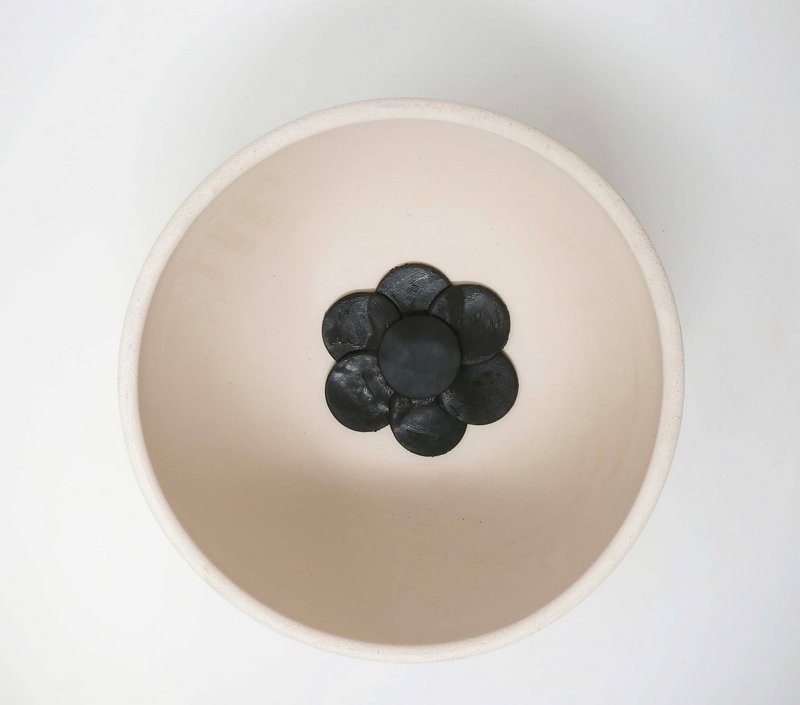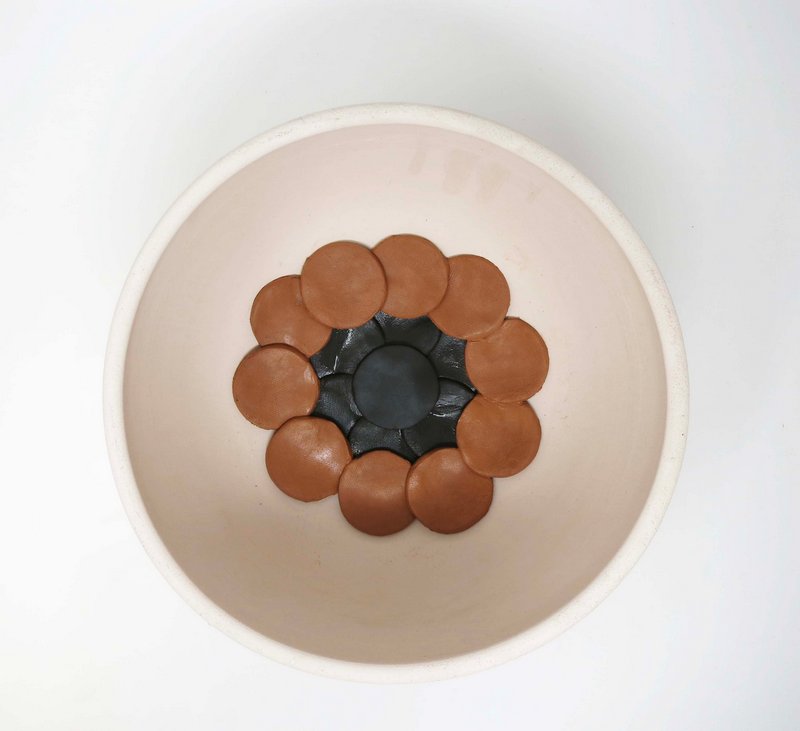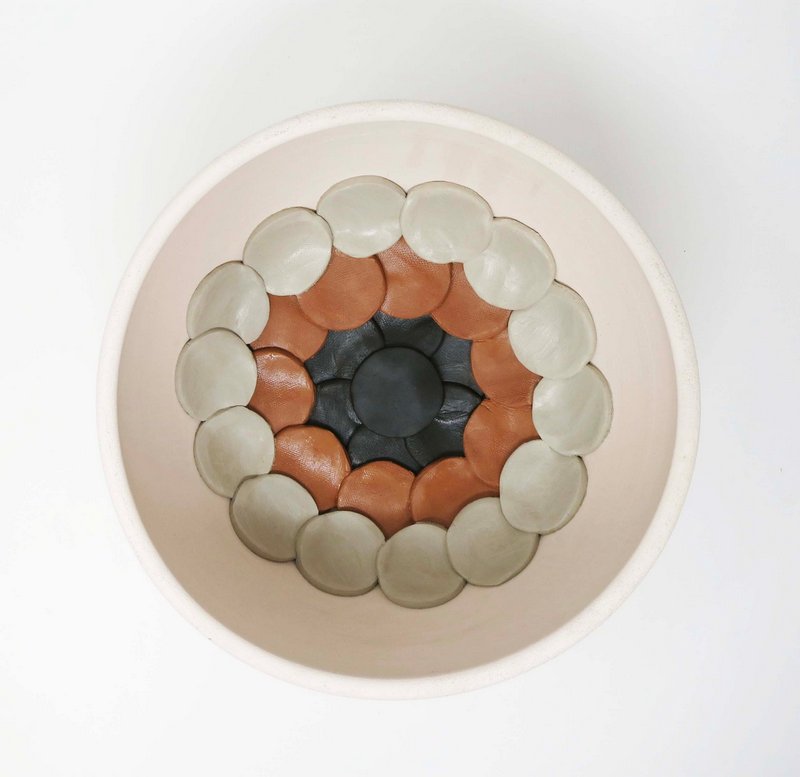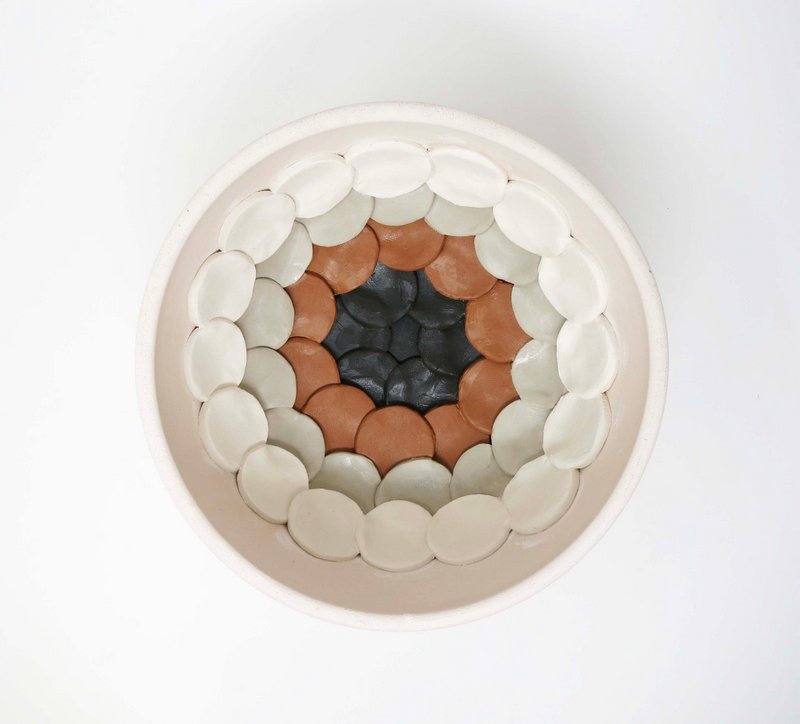 Step 6
Rim
The rim of the bowl may be left as a scalloped edge or half circles may be added.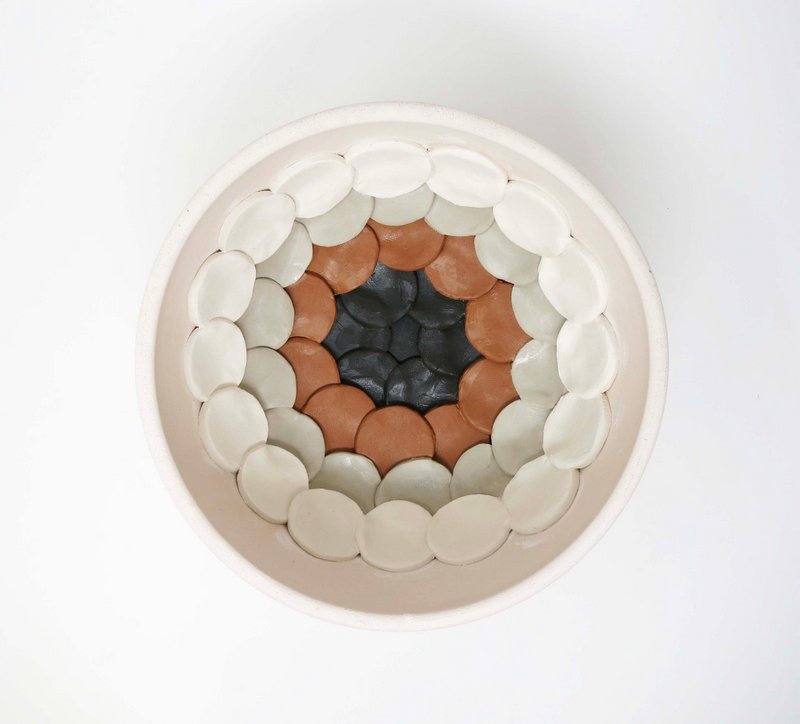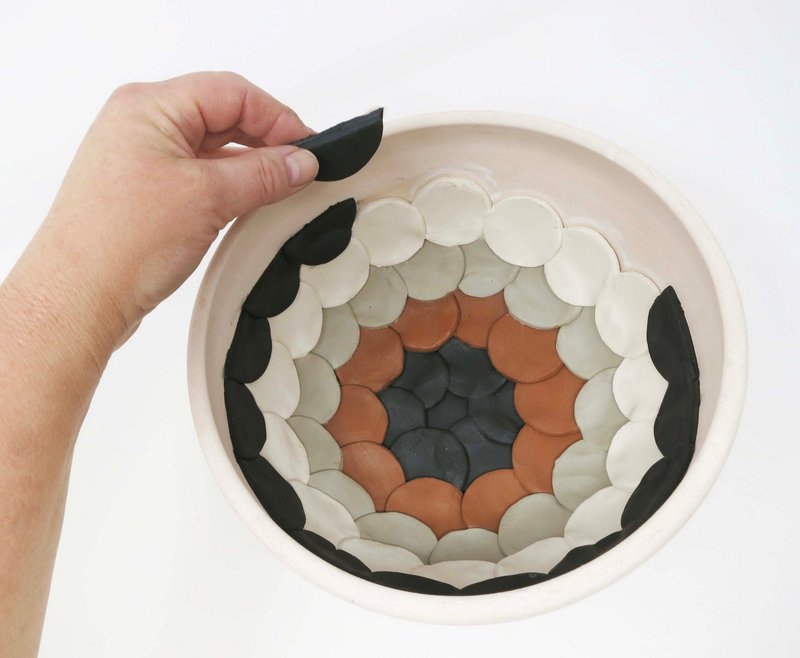 Smooth rim with a wet sponge.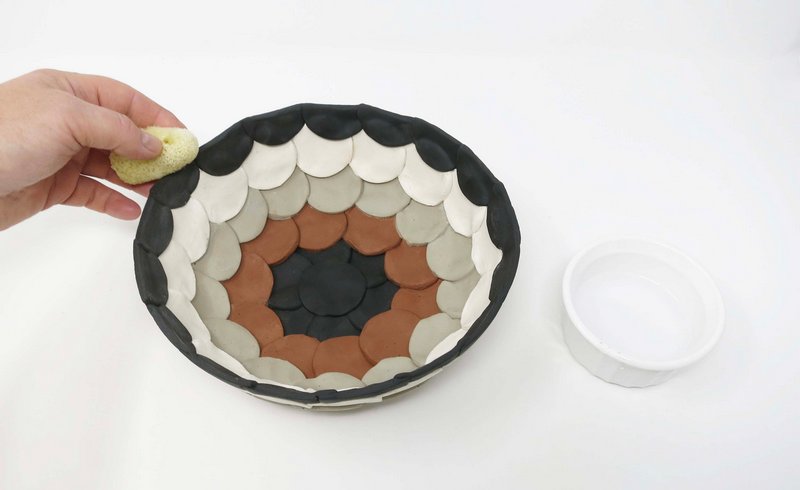 Step 7
Dry
Allow the clay to dry.

Step 8
Removal
Turn the bowl mold upside down and allow the dry bowl to fall out of the mold.
Turn the bowl right side up.

Step 9
Varnish
Coat clay with a layer of clear water based varnish.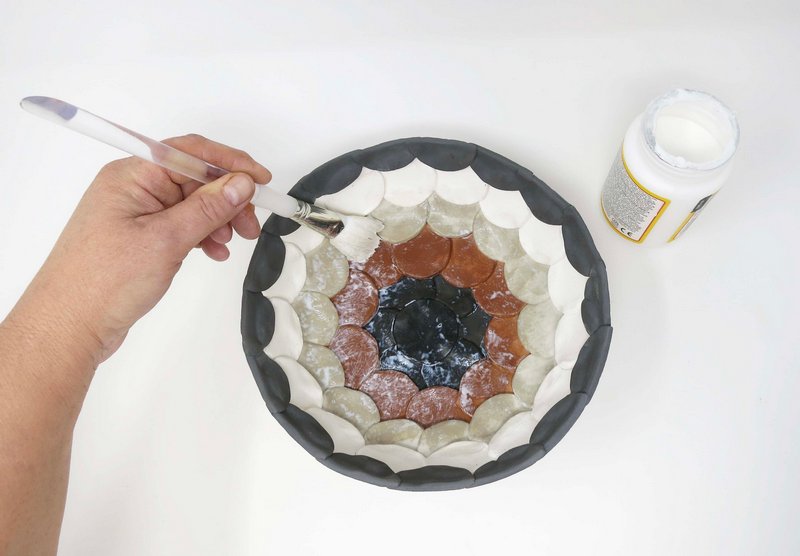 VARIATION

Step 1
Arrangement
Overlap circles on a canvas mat in desired pattern.
Join circles together with a little bit of vinegar on the edges that touch each other.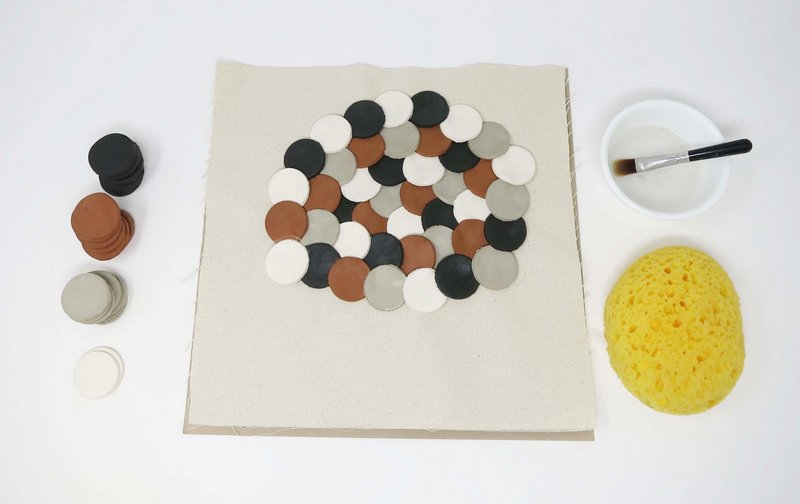 Step 2
Flatten
Cover clay circles with plastic wrap. Gently roll over the clay with a Pony Roller.
Remove plastic wrap when finished.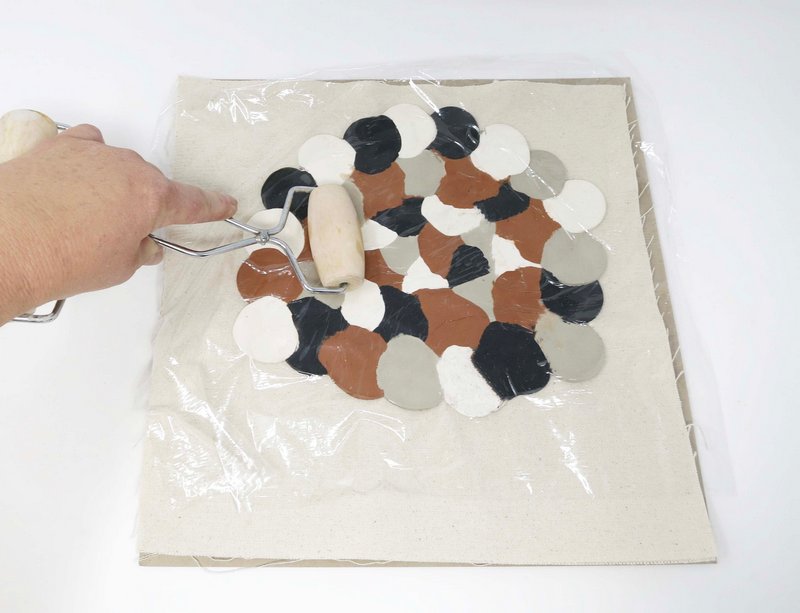 Step 3
Trim
Place bowl mold upside down onto the flattened clay.
Trim around the mold with a needle tool to cut out a circle shape.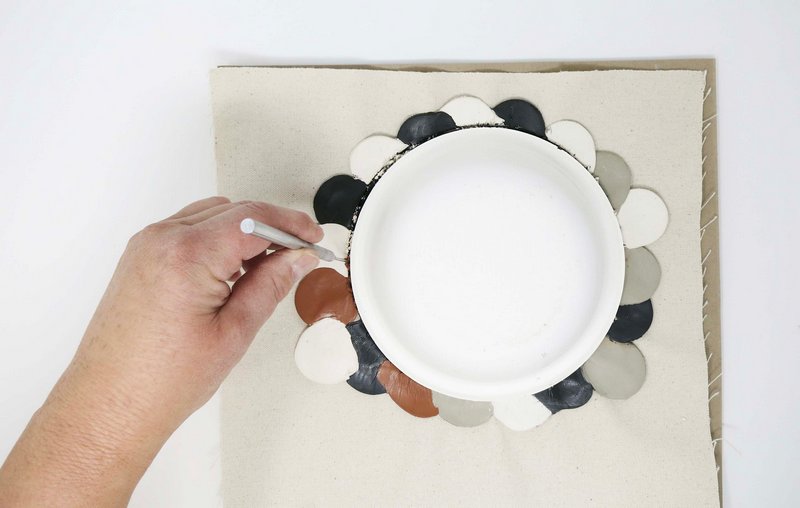 Remove excess clay from around the bowl mold.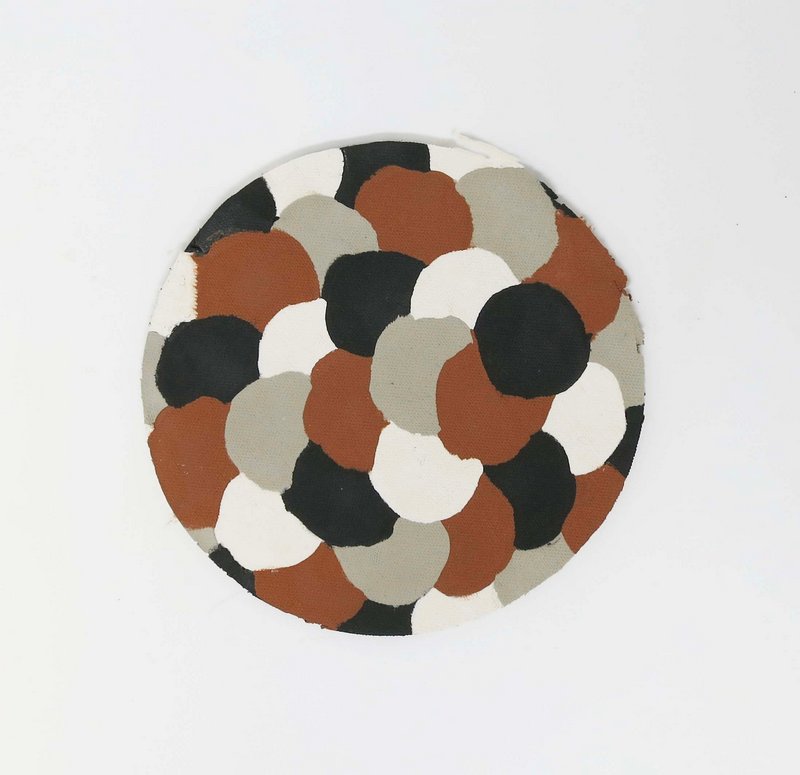 Step 4
Drape
Place clay circle into the concave bowl mold. Press clay into the mold gently with fist.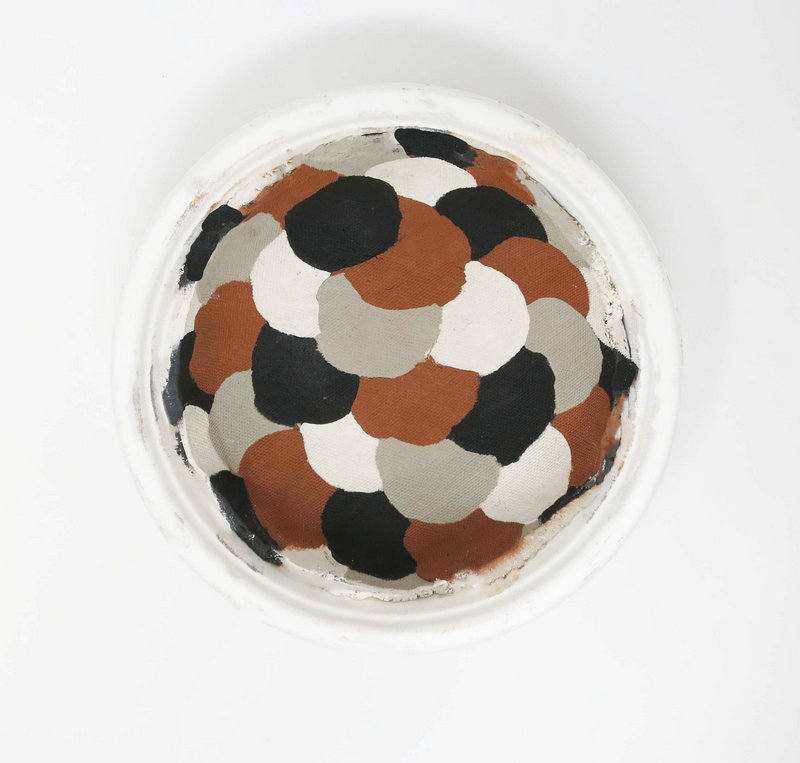 Step 5
Dry
Allow clay to dry.

Step 6
Removal
Remove pressed clay form from the bowl mold. Smooth rim with a damp sponge.
Rim may be painted all one color if desired.

Step 7
Varnish
Coat clay with a layer of clear water based varnish.