COLORED ICE CHRISTMAS TREES
Here is a project that all ages can enjoy using Sandtastik Colored ICE. These pine cone Christmas trees require little time and only a few materials but the results are these lovely and colorful trees that will certainly brighten up your desk, mantle or table.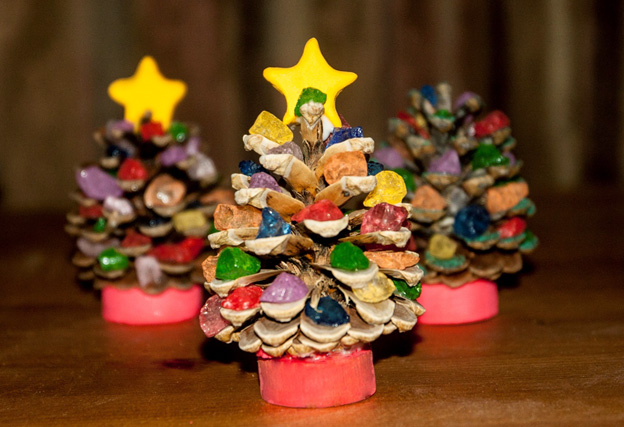 What you will need:
Sandtastik Colored ICE Gems Sample Set (or colors of your choice)
Color Plus Clay – Apple Red and Brilliant Yellow
Pine cones (If you gather your own, make sure they are clean and dry so the gems stick)
White glue (clear drying)
Round cookie cutters – 2 inch and 1 inch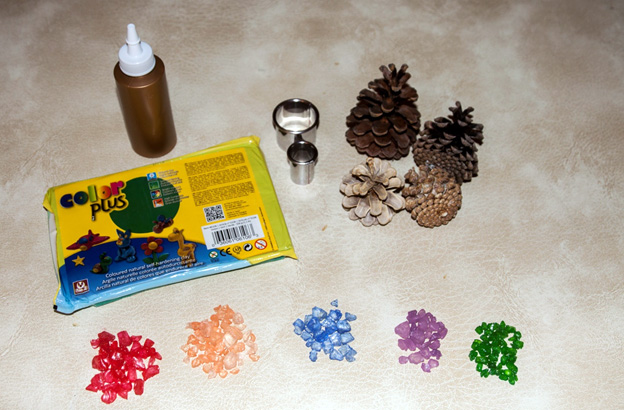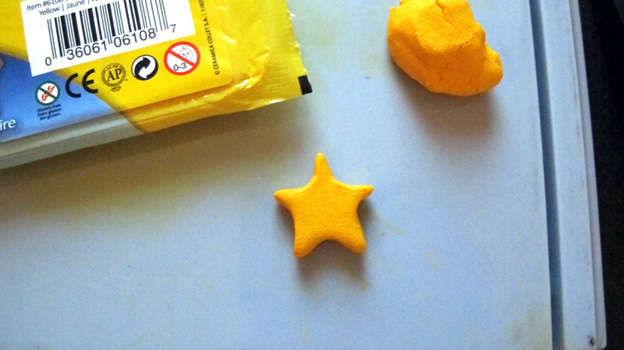 Take some of the yellow clay and make stars for the tops of your trees. You can roll out the clay and cut out a star shape or just shape the star by hand. Make as many stars as you will need and set aside to dry.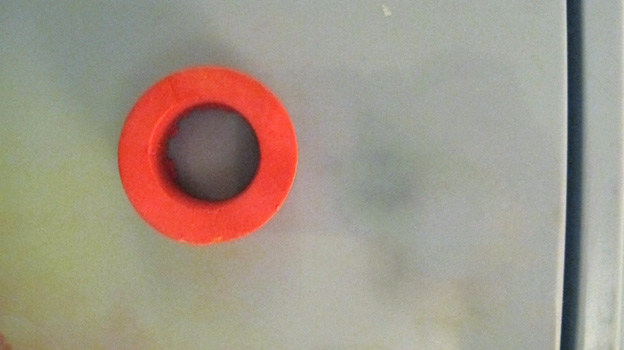 To make the Christmas tree base. Take your red clay and roll out to be about ½ inch thick and use the 2 inch cookie cutter to cut a circle. Use the 1 inch cookie cutter to cut out a circle inside of this so that what you are left with is a clay ring which should look like this. If you don't have cookie cutters, just roll out some clay, connect the edges and form a ring shape. Put the tree bases aside with the clay stars and allow to dry completely.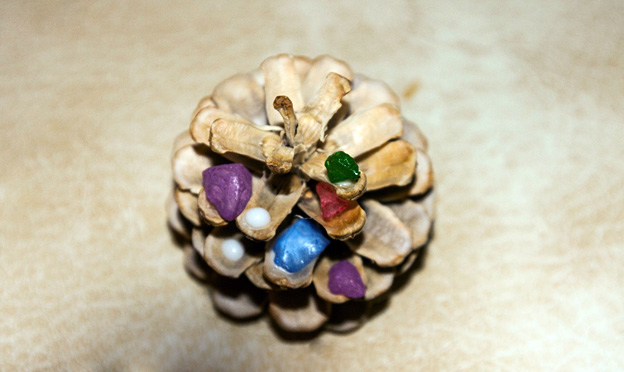 Now, choose your pine cones and colored ICE pieces. Go through your ice pieces and select pieces that will fit well on your pine cone and set aside. Place several drops of glue at a time on what will be your tree branches and attach the ice pieces. The glue will dry clear so use plenty of it to ensure that your glass pieces will stick.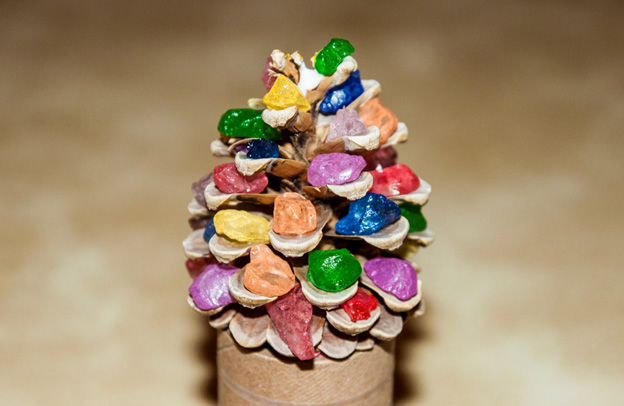 If your pine cone doesn't sit flat, you can prop it on a paper towel roll or on the cookie cutters. Once you have covered all of your branches, put the pine cone aside and let the glue dry.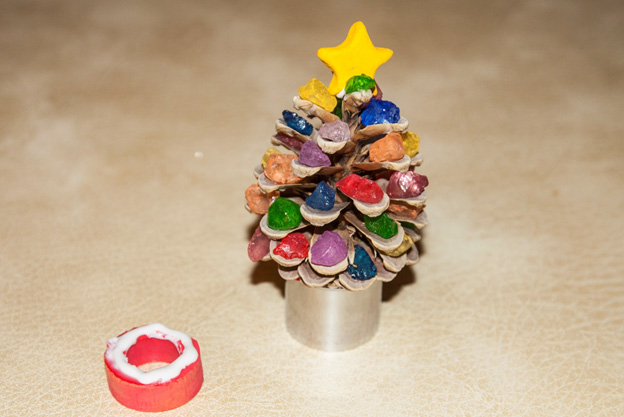 Once the glue has dried and the glass pieces are securely attached, glue the red tree base to the pine cone and glue your star to the top of the tree and let it set. Once again, use plenty of glue and let the piece dry completely before handling.